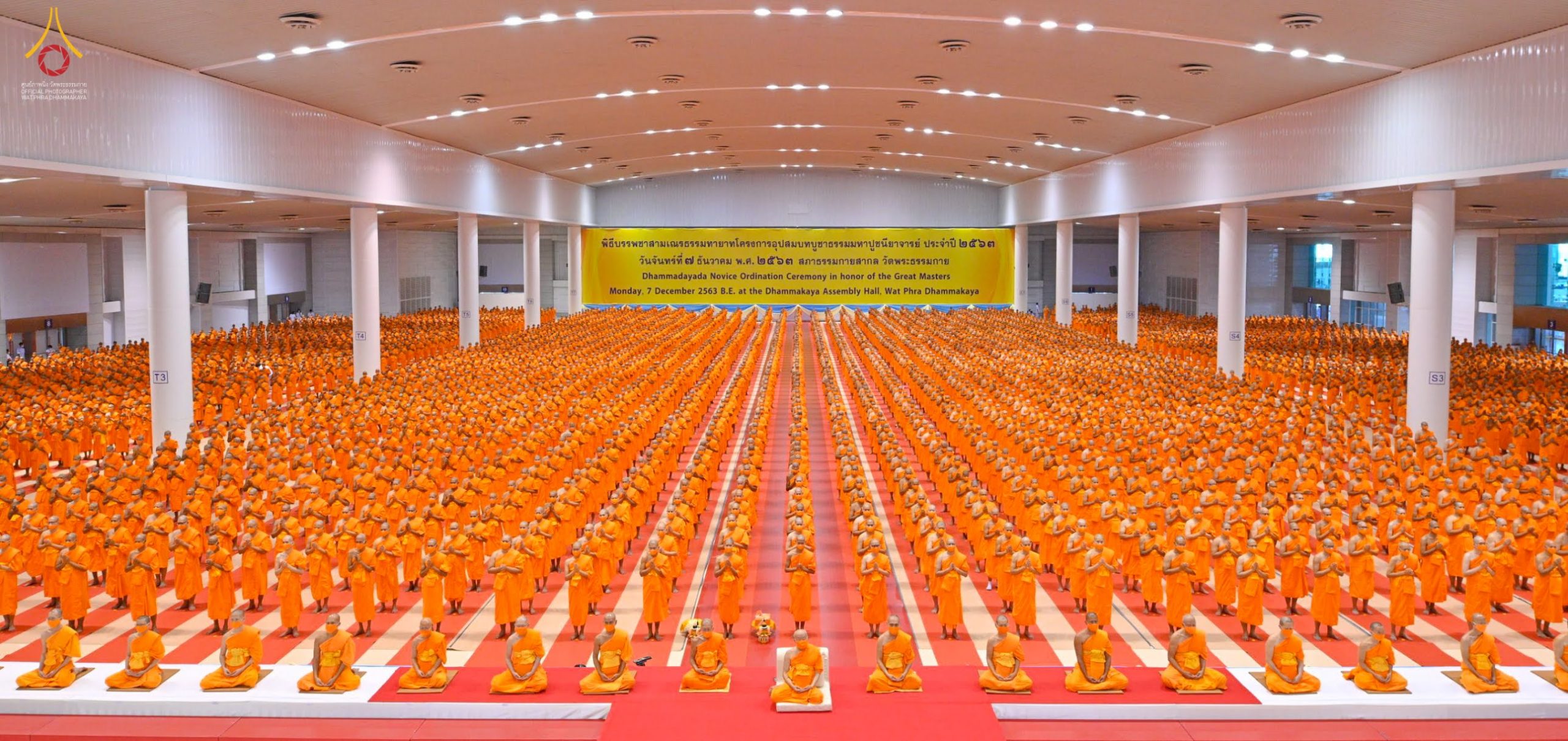 On 7 December 2020, the Most Venerable Phramaha Photiwongsajarn (Abbot of Rajaoros Temple, Pali Scholar Level 9) was the Preceptor for this year's Mass Ordination Program for over 3000 ordinands in honor of the Great Masters. The ceremony began in the early morning with the circumambulation of the Maha Dhammakaya Cetiya and paying respect to the Cetiya and the Buddha images. The afternoon ceremony included the request for ordination, the Three Refuges, and the Ten Precepts at Kaewsarapadnuk Hall of the Dhammakaya Meditation Hall. The higher ordination to become monks will be organized at 222 different local temples from 12-14 December 2020.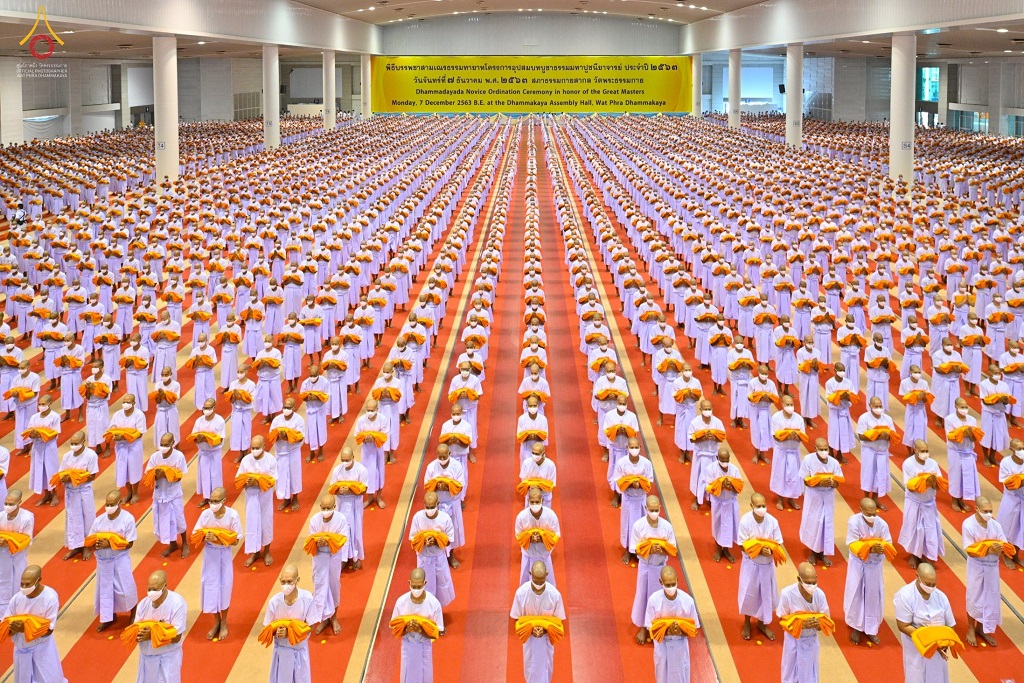 Venerable Phrakrusamu Sanitwong Wuttiwangso, Director of the Communication Department, stated: "All activities of the Dhammakaya Temple require that every monk and layperson rigorously comply with the protective measures against COVID-19. This includes checking body temperature, wearing a face mask at all times, maintaining a social distance of 1-2 meters, using good hand hygiene and alcohol-based hand sanitizer. A team of doctors and nurses on standby is also available 24 hours a day.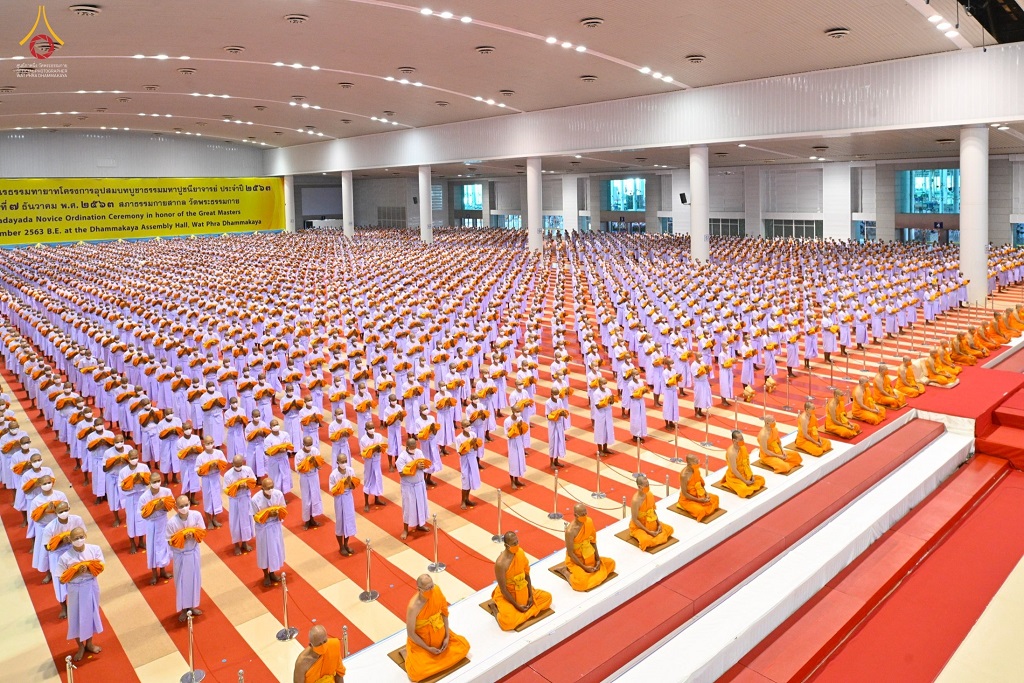 The threefold objective of the Mass Ordination Program in Honor of the Great Masters organized by the Dhammakaya Temple and the Dhammakaya Foundation, in collaboration with the World Buddhist Organization, the International Buddhist Society under the patronage of Somdej Phramaha Rajamangkalajahn, the Center for Promoting Morality, various Buddhist organizations, and lay followers of the Dhammakaya Temple, is to offer Thai men an opportunity to express their depth of gratitude to their parents, to enrich them with the teachings of the Buddha, and to practice meditation so that they can cultivate themselves by integrating Buddhism principles to their daily lives. The current training is held at the Dhammakaya Temple and scheduled from 22 November 2020 to 7 February 2021.