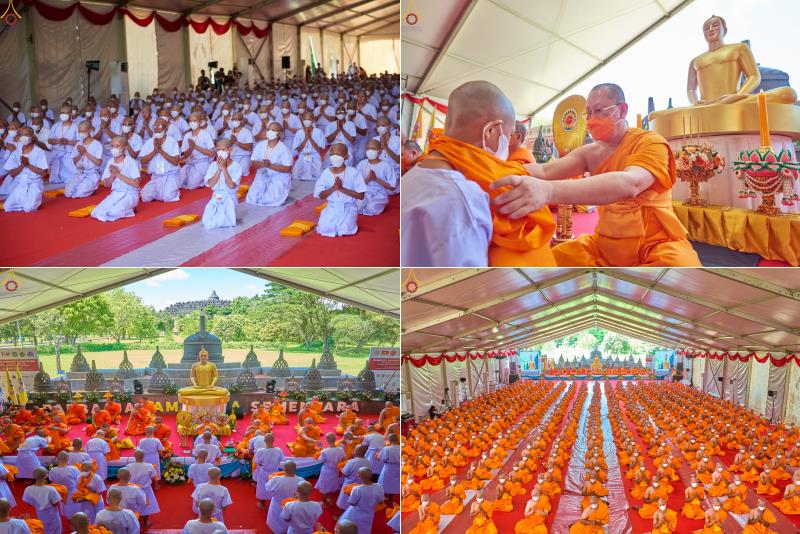 More than 500 novices welcomed the year 2023 at Borom Phuttho, Indonesia. The event was supported by the government with Mr. Sandika Salahuddin Uno, Minister of Tourism and Creative Economy, presiding at the opening ceremony of this mass novice ordination for the purpose of restoring Buddhism in Indonesia. It was also a token of blessing for Her Royal Highness Princess Patcharakittiyapha Narendirathepyodee Krom Luang Ratchasarnee Siripatchat Maha Watcharajdida in order to recover from her illness and be healthy soon.
The ordination began on Friday 16 December, 2022 at 3:30 p.m. at the main Buddhist temple in Indonesia. This is a historic ceremony attended by the Reverend Chao Khun Phravitthammaporn, President of the Thai Diplomatic Union in Indonesia and Africa.
The Dhammadayadas were trained to follow the traditions of being true monks before the ceremony. The novices absorbed both the good deeds and the Dhamma of the Buddha's, which will help them understand the essence of Buddhism and the importance of this ceremony.
The ceremony has brought great joy to parents and participants and has continued to inspire good deeds.