Meditation Day Ceremony at Wat Phra Dhammakaya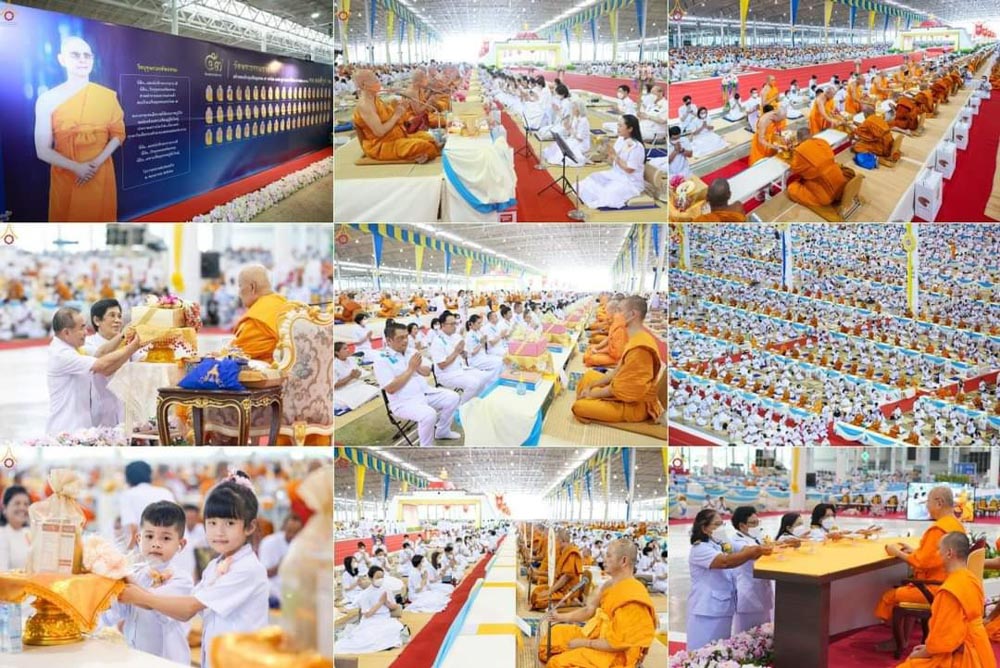 On World Meditation Day, Wat Pha Dhammakaya held various ceremonies including 1. The (Muthita) Celebration ceremony to the Monks who got achievement in the 9th Level of Pali Study (highest level); 2. Mahasanghadana for 2,000 Buddhist temples; and 3. Offering donations to support 323 temples in the Southern part of Thailand.
On 6 August 2023, Wat Phra Dhammakaya held a massive merit-making ceremony on World Meditation Day. It aimed at inviting all Buddhists and people worldwide to meditate together, to attain true and sustainable world peace.
In the morning, there was a sustenance offering to the Lord Buddha ceremony. All practised meditation and spread the happiness arising from meditation to every corner of the world. It is always a shared vision to attain the true world peace, starting with oneself being the centre of happiness, and expanding it all over the world.
After that, in the afternoon, there was a congratulatory ceremony to the monks who have passed the 9th level of the 35th Pali Examination, as well as an awarding ceremony of medals and scholarships to outstanding Pali students nationwide. It was then followed by the 23rd year of Mahasanghadana for 2,000 Buddhist temples across the country, including the ceremonies to offer to 323 temples and to teachers in the four southern provinces of Thailand.
Many monks and laypeople gathered in the "Sapha Dhammakaya" assembly hall and attended the ceremonies throughout the day. Everyone has the same goal in mind, which is to jointly propagate Buddhism throughout the country. May all these good deeds be the everlasting pure source of positive energy shining in all people's minds, enabling ones to attain true happiness within.