20th International Alms Offering to 10,000 monks in Hat Yai, a tradition in Hat Yai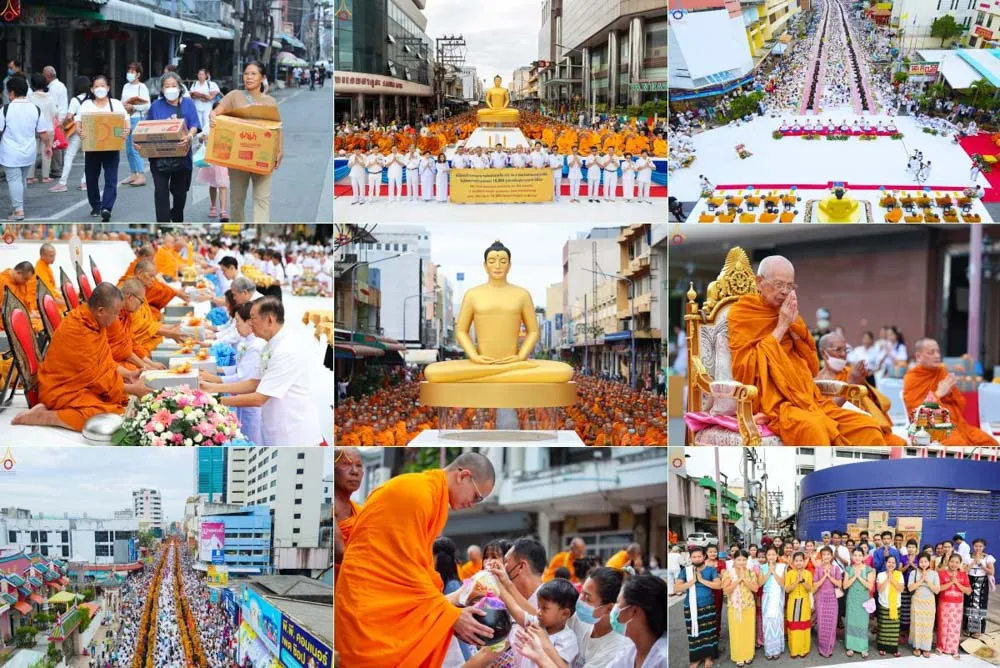 On 20 August 2023, an international alms offering was held on Nipat Uthit 3 road in Hat Yai, Songkhla Province. The ceremony was presided over by Somdet Phra Maha Vajiramangalachan, the abbot of Wat Kaphang Surin, Phra Aram Luang, Trang Province. Apart from Buddhists, a large group of tourists also participated in performing the good deeds.
10,000 monks from Malaysia, Singapore, Indonesia, and 14 provinces of southern Thailand were invited to attend the 20th international alms offering in Hat Yai.
The objectives of this alms offering were to offer to the Buddha and to repay the grace of parenting with good deeds. At the same time, it aimed to uplift the moral of people and to boost the city image of Hat Yai. The gathering of monks from various sects turned the city into a city of virtues. It is believed that this great merit-making ceremony would continue to be organised in Hat Yai every year. After the ceremony, part of the dried food would be sent to the monastic community, soldiers and police residing in the four provinces in Southern Thailand.