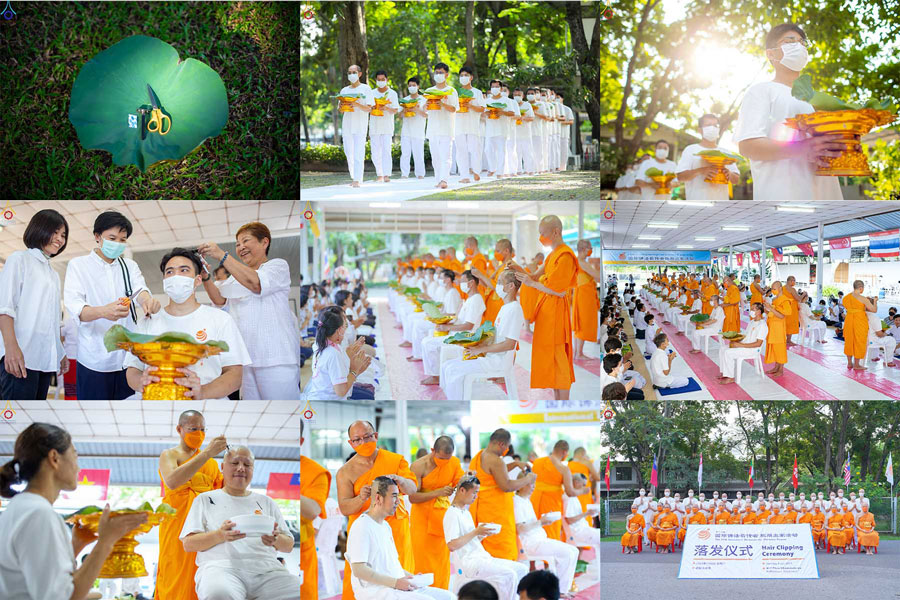 Wat Phra Dhammakaya organized its 18th batch of Ordination Program (in Chinese) for international ordinands.
Venerable Prakrusamu Sanitwong Wuttiwangso, the Director of Communication Department related that on 15 July 2023, Venerable Phrakrusangharakrangsarit Itti-jinthako, Abbot of Wat Phra Dhammakaya , was the preceptor for the 19 ordinands (7 from China, 2 from Taiwan, 2 from Singapore and 8 from Malaysia) of the 18th batch of International Ordination Program-IDOP (in Chinese) at Tripitaka Chapel of Wat Phra Dhammakaya.
"The International Ordination Program-IDOP (in Chinese) is the quality program of Wat Phra Dhammakaya that brings about the world peace through the inner peace and gives a chance to foreigners to learn and practice along the Buddha's teaching by the training process through Dhamma learning, Dhamma practice and thorough Dhamma understanding. The meditation is easily understood and applied in daily life. The monks in the previous programs still keep their monkhood even though the program period comes to an end. This ordination program supports the increasing number of religious heirs in Buddhism and the moral people in the society." said Venerable Prakrusamu Sanitwong.