Wat Phra Dhammakaya Scotland, UK, arranged Sunday Meditation Session on September 16, 2018, where there were 17 participants.  Phra Ronnaphop Jotilabho kindly taught dharma to the participants. The teaching monk introduced meditation on the topic of "Healthy Body, Healthy Mind" and then, they meditated together.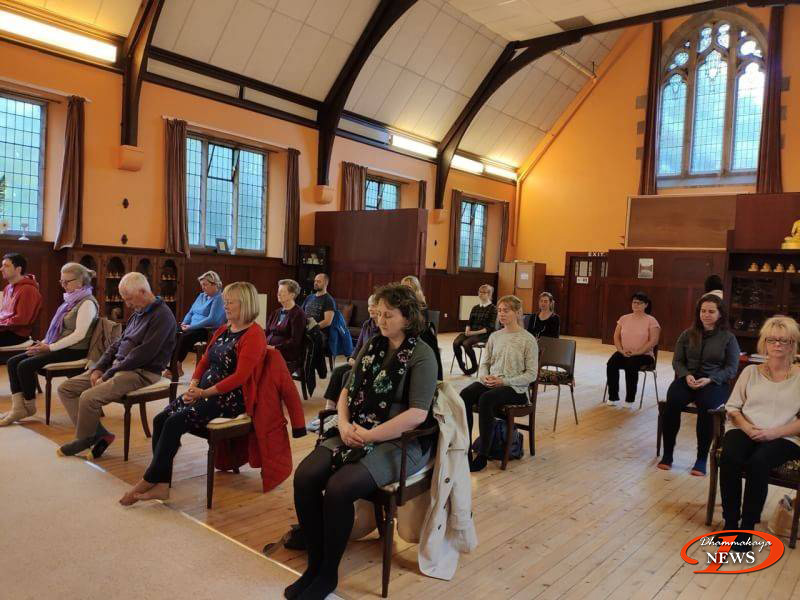 The special activity that followed was how to relax their body by Walking Meditation, which is another kind of consciousness practice.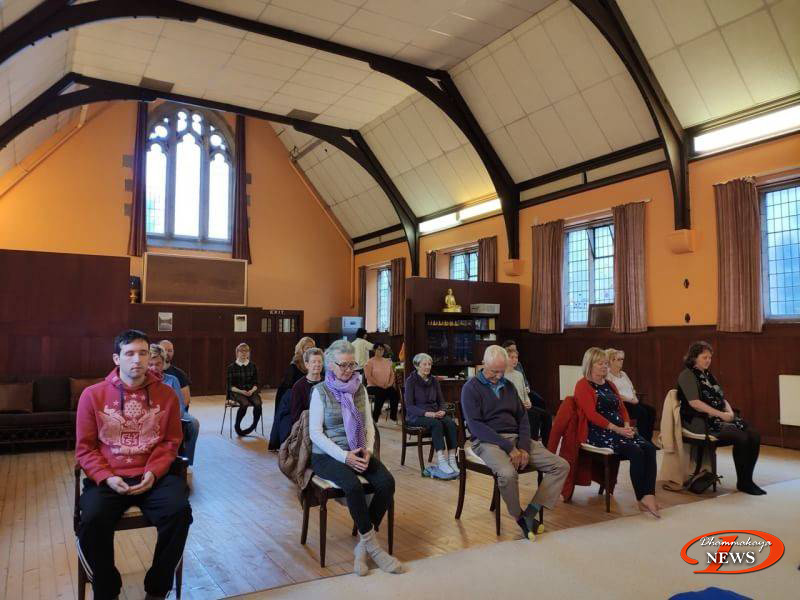 After the meditation session, the teaching monk asked about their inner experience and suggested how to detach their minds.  Many of them revealed that they were peaceful and impressed with this activity.  The others also had good experience, were happy, peaceful and relaxed from their stress.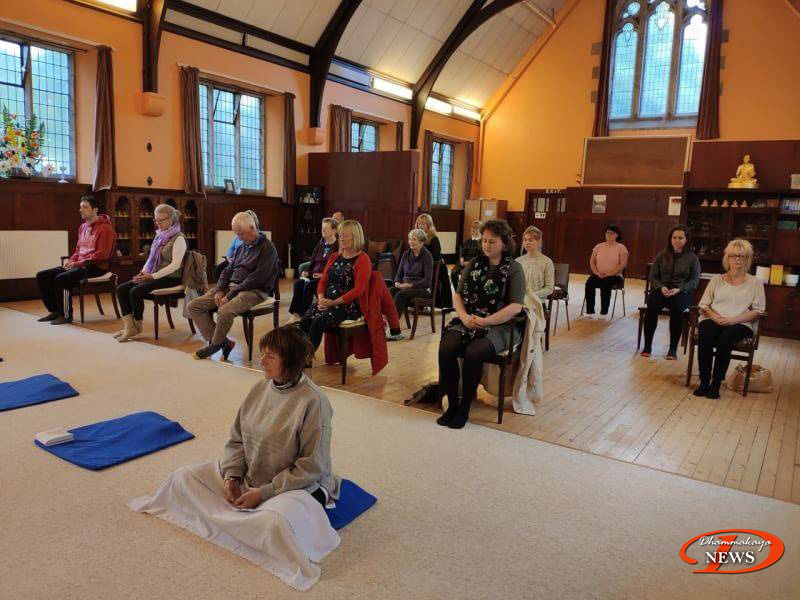 They intend to join the next class again.  Finally, the teaching monk advised them to continue meditation at home regularly.