Wat Phra Dhammakaya London arranged Tuesday Meditation Class for Locals on Tuesday, September 4, 2018.
The British laypeople go to Wat Phra Dhammakaya London to learn about meditation every week.  They learn how to place their minds at the 7th Base of Mind.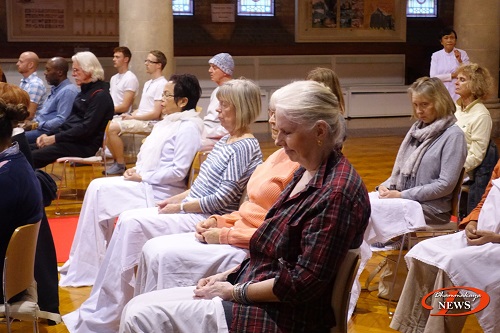 On that day, the teaching monk suggested the basic way of adjusting their body and mind to be relaxed and free from worries and then, placed their minds in the abdomen and repeated Mantra "Samma Arahang" continuously.  Then, they meditated together for 45 minutes.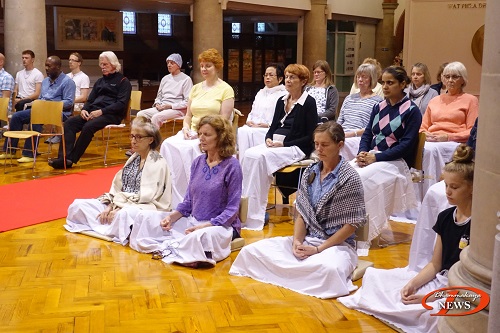 After that, Phra Akachai Jayavanno gave a sermon on "Mindfulness" and the benefits of meditation.  The teaching monk also taught how to apply the meditation and dharma in their daily lives.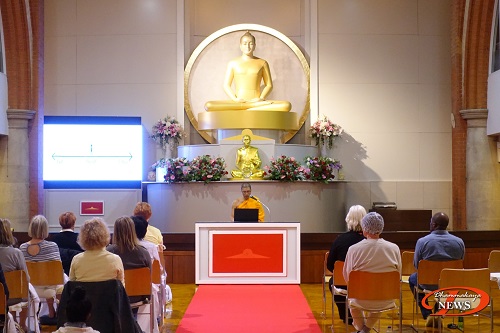 The participants, both regular and new members, were interested in these topics.  They revealed that they would try to practice meditation when they get up, work and before going to bed every day and will report their meditation result to the teaching monk in the next week.