The Middle Way Meditation arranged the international meditation retreat called the Middle Way Three-Day Meditation for the foreigners who love peacefulness at Pop House for August 14–16, 2018.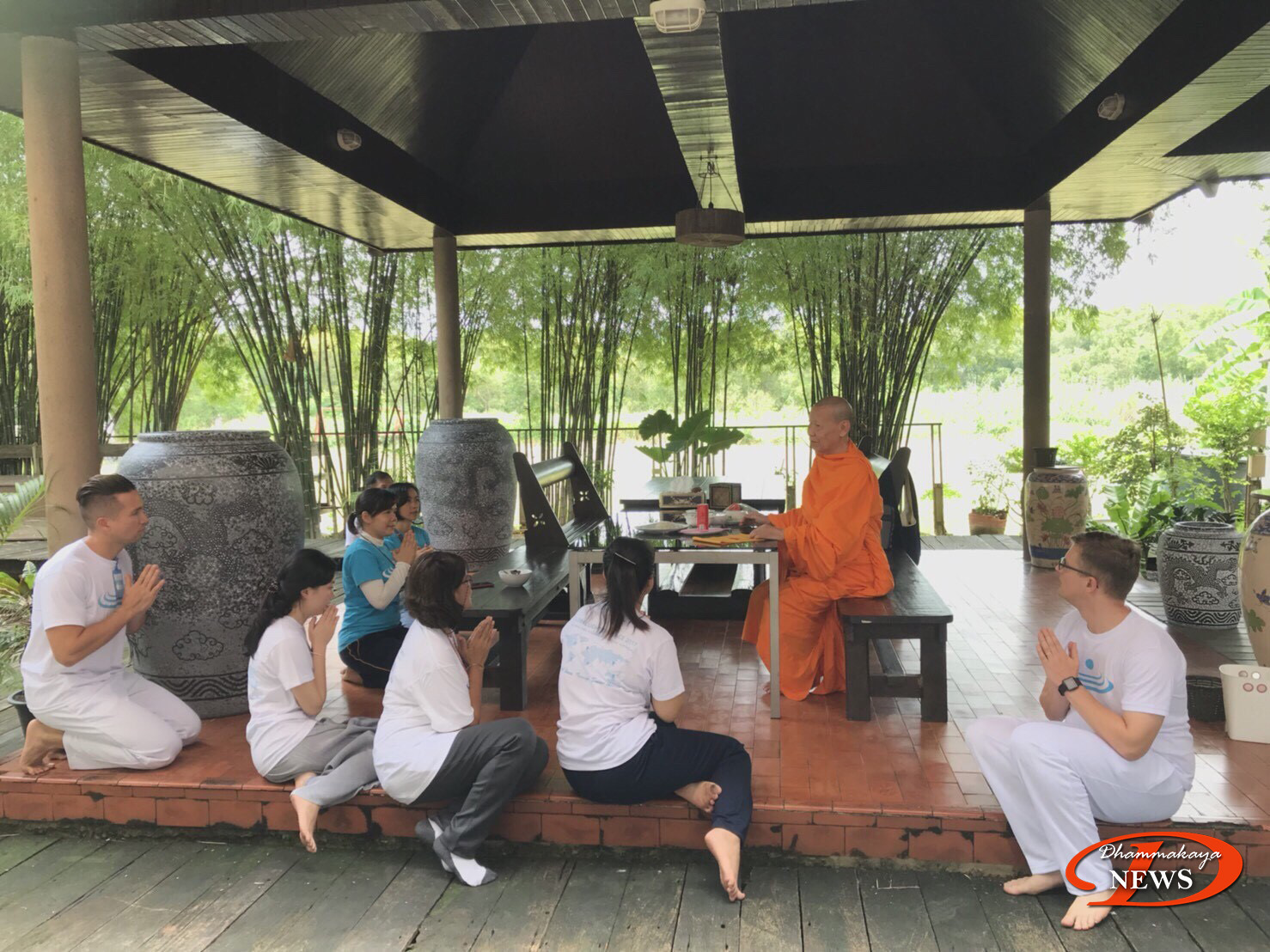 Within this retreat, the participants practiced the basic meditation and studied dharma to apply in their daily life. There were many foreigners interested in this program.  The participants were from the USA, England, Hong Kong, Guam, and Cambodia.  Phra Chayanant Kiccanando and the teaching monks from the Middle Way Meditation kindly led them to meditate.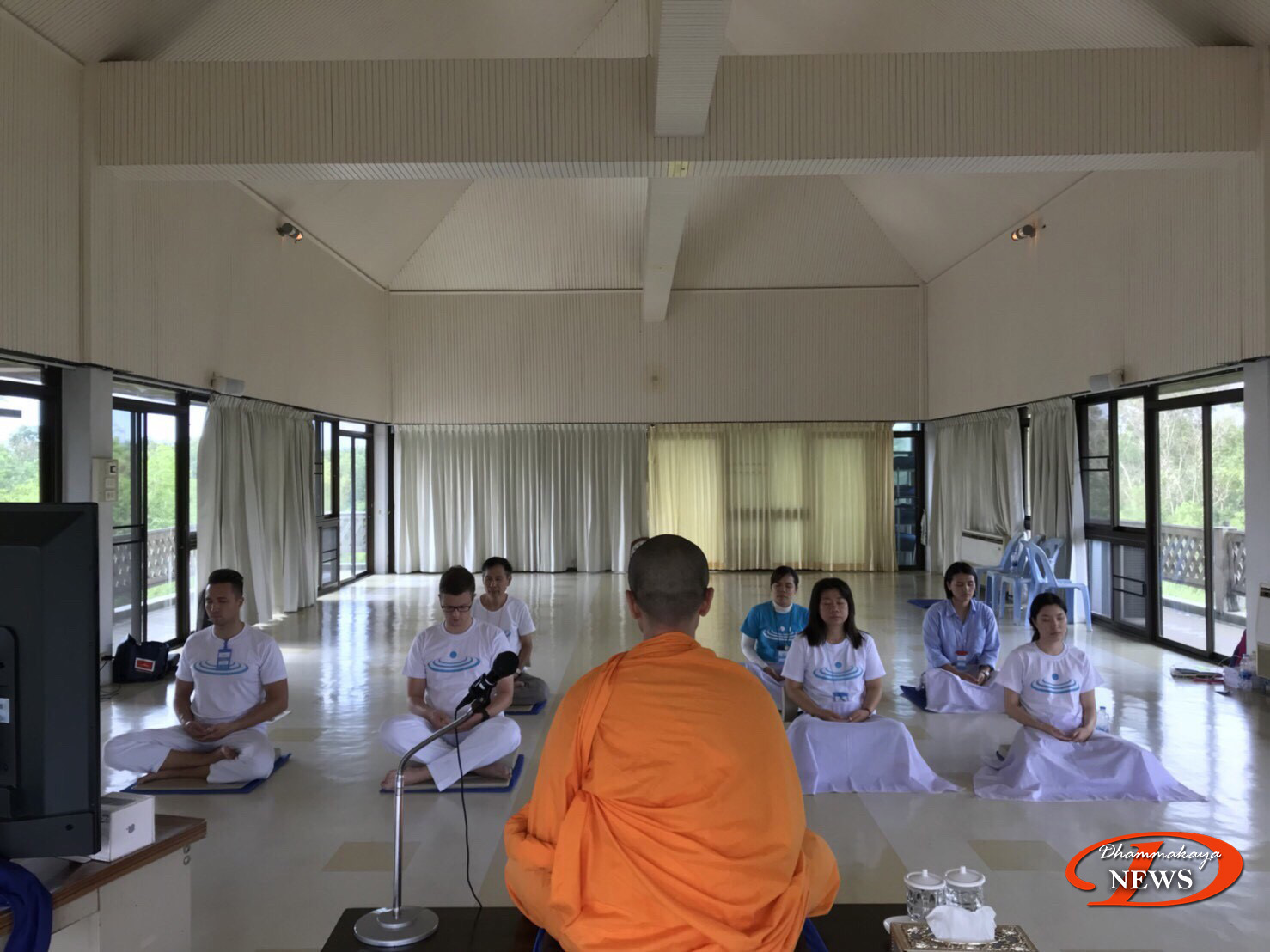 The attendants were trained to meditate, listened to dharma, studied the UG5 and the valuable Buddhist Customs, for example, bowing to pay respect the monks.  After the meditation session, all of them were peaceful and relaxed.  This knowledge they could apply in their daily life in their countries.  In addition, the teaching monk kindly taught dharma principle which was suitable to the circumstance and would support them to have better experience.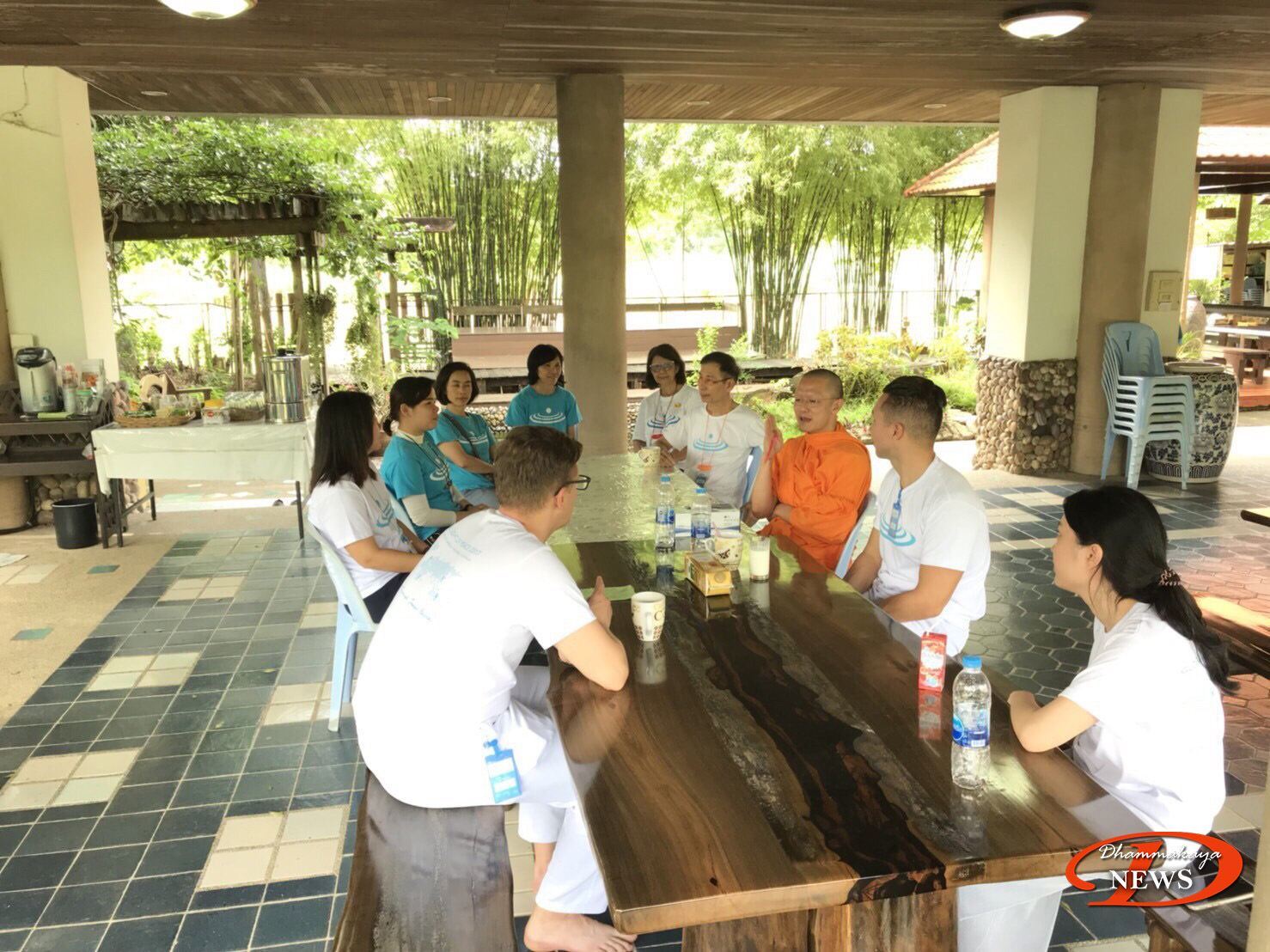 Also, there were many kinds of special activities such as taking exercise, blowing bubbles to make them visualize omen easier, offering meals to the monks in Buddhist style together, sharing their inner experience or problems in meditation which the teaching monks suggested the solutions and the meditation tips closely so that each of them had better experience consequently.  Before going back home, they all visited Wat Phra Dhammakaya and took some group photos for commemoration as well.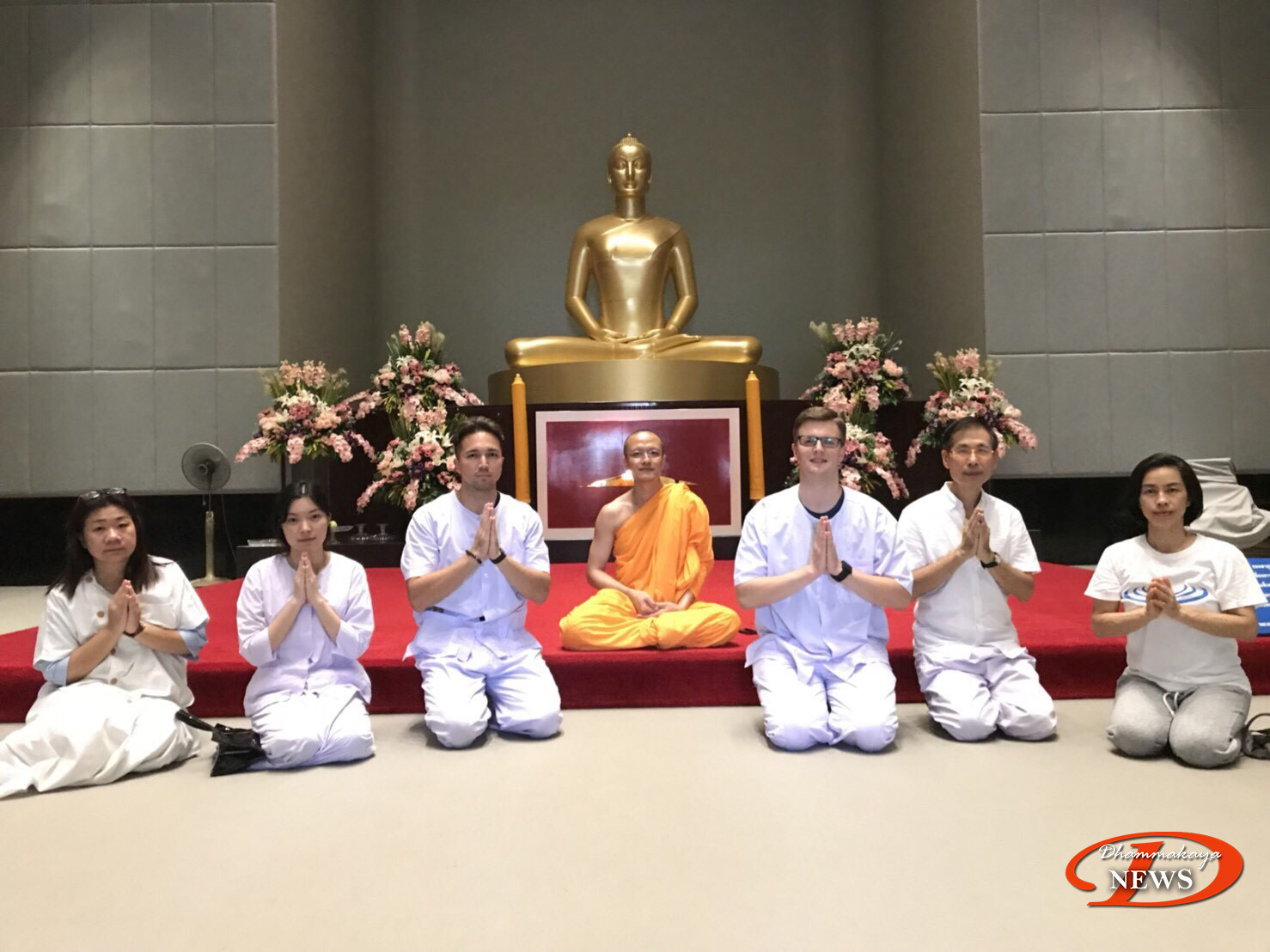 The next programs will be held in Pai District, Mae Hong Son Province for October 15–27, 2018 and December 11–13, 2018.  You can introduce the foreigners to participate this retreat by visiting http://www.mdwmeditation.org/, calling (+66)–82–3333–082, or adding Line ID: @middleway.  We share our merit and rejoice in your merit.