Thirty monks from 10 temples in Germany which were Wat Buddhamongkol, Wat Buddhapiyavararam, Wat Dhammakaya Frankfurt, Wat Phra Dhammakaya Rheinland, Wat Buddha Heilbronn, Siht Thazung Temple, Wat Puttabenjapon, Wat Luang Phor Sai, Wat Bhodhi–Dhamm, and Wat Buddhavipassana, kindly traveled to be merit field in the Morning Alms Round on July 28, 2018 in honor of the Buddhist Lent.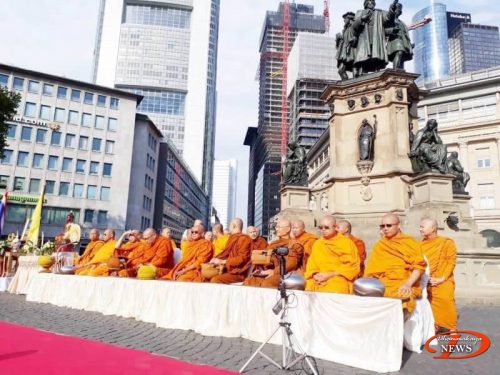 Herr Stephan Siegle Stadtverordnetenvorsteher honored to be the Laypeople President. There were over 400 Thai and foreign laities participating in this event.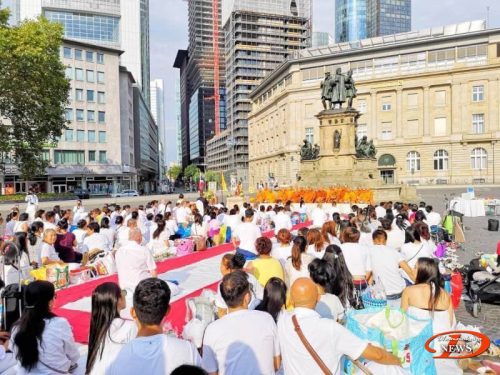 The morning alms round is a monastic routine that the Lord Buddha had established since the Buddha's Time.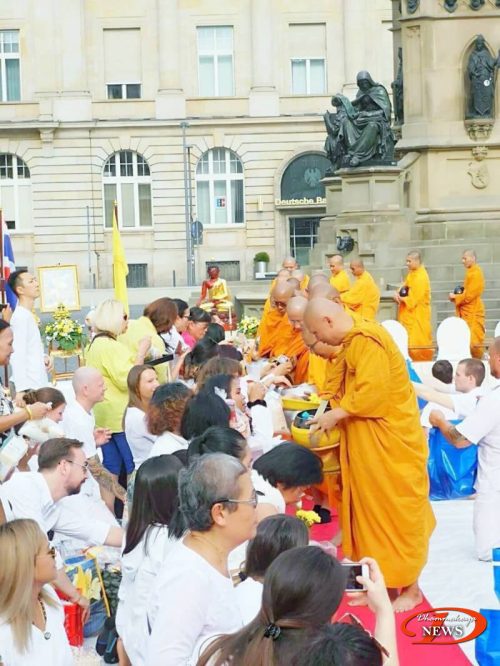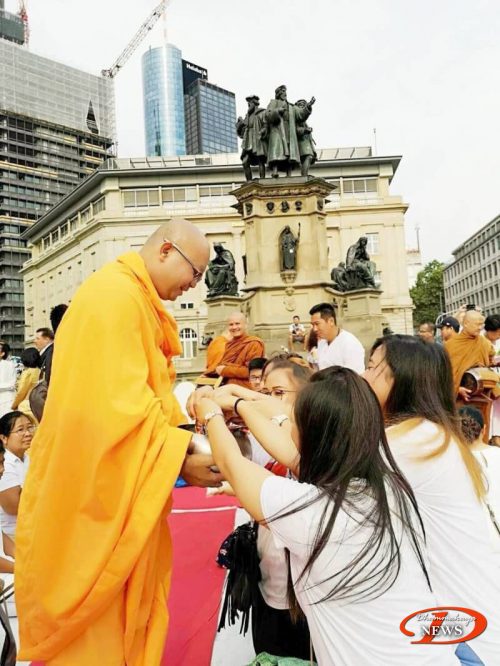 The Buddha praised it as an excellent one because it is counted to be a way to disseminate Buddhism.