Wat Phra Dhammakaya Nagano cooperated with Thai Buddhist Meditation Center in Japan to arrange the 29th Meditation Class for Locals at the Knowledge Exchange Center in Shiojiri, Nagano Prefecture on Sunday, July 29, 2018.  There were 5 interested residents and two were newcomers.  Phra Thanawut Tissaro taught basic meditation on this occasion that the meditation can be done by anyone, no matter how old or what gender they are.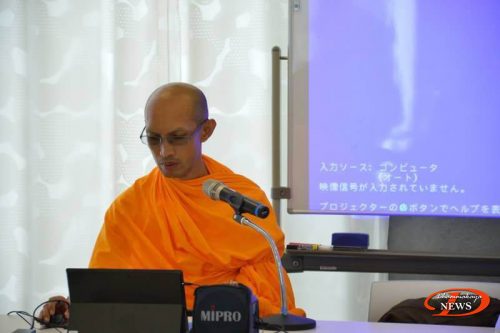 They can meditate anywhere; even if they are busy in the noisy place, while their body moves, they can still their minds.  The teaching monks gave three key factors for make their meditation forward as follows.
Their body and minds must be relaxed
Their minds must be concentrated
They can keep their minds balance continuously
After that, the teaching monk invited and persuaded them to meditate together for 30 minutes before having a break to change the manners.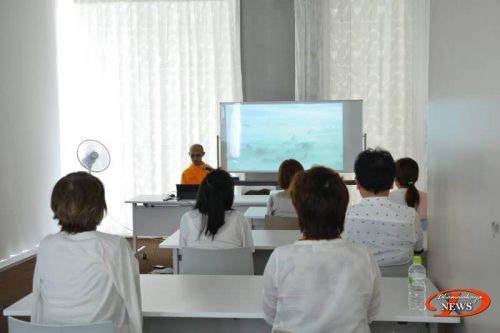 The second session was the summarizing dharma teaching, answering the questions and meditating together again. On that day, they all got right knowledge and understanding about meditation.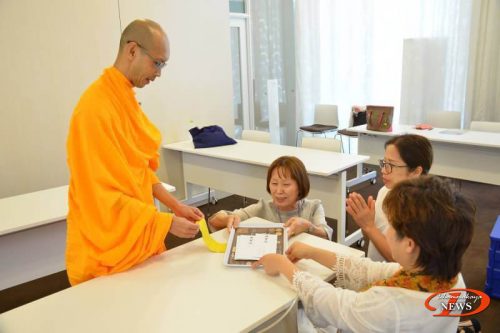 They also has more willpower to meditate every day.