Minnesota Meditation Center, USA, arrange a Saturday Meditation Class on Saturday, July 21, 2018, where there were 2 participants.
The teaching monk Phra Sirichai Danavaro explained how to meditate and Base of the Mind and then led them to meditate for 40 minutes.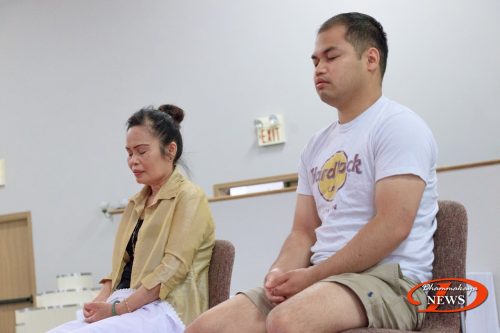 After the meditation session, the participants shared their inner experience where they felt calm and peaceful like they had a rest and they could place their minds at the center of their bodies.