On the evening of Friday, July 29, 2018, Phra Thanawut Tissaro from Thai Buddhist Meditation Center in Japan went to teach meditation for Japanese people at Joenji Temple in Shinjuku, Tokyo, where there were 10 participants in this class.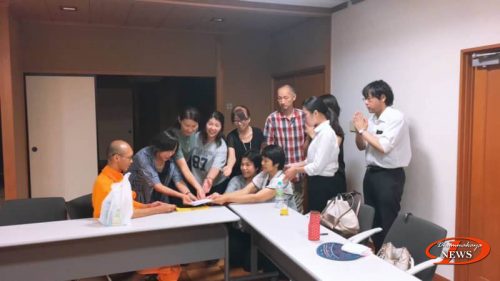 The class at Joenji Temple is held every month. As there were some newcomers, the teaching monk talked to them for familiarity.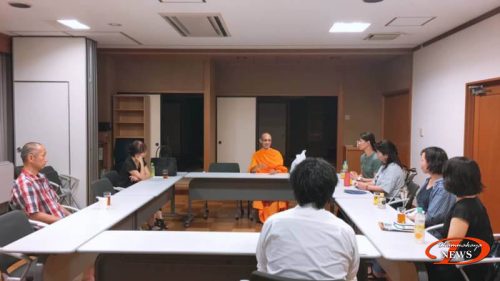 He taught the meditation in Japanese and gave the example of Thai cave rescue.  The 12 boys followed his coach's suggestion on meditation:  just sit, don't think.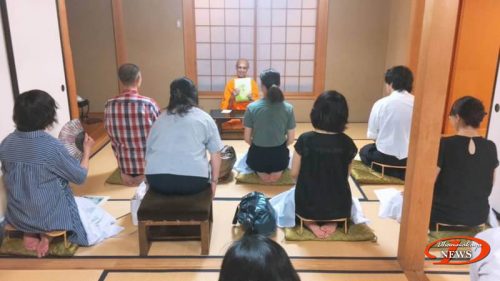 Then, the teaching monk suggested them to try it and found that the participants were more comfortable and relaxed from many things.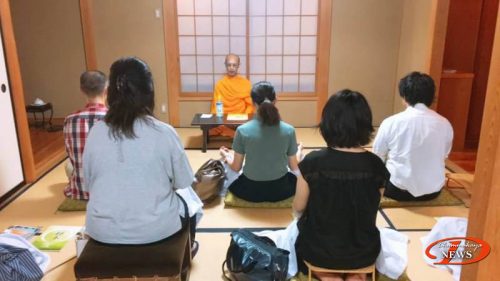 Even though they joined this class with different intentions, the thing they had in common were their good feelings and the being more comfortable are important for meditation.  After the Evening Chanting, they meditated following the teaching monk's voice for 20 minutes.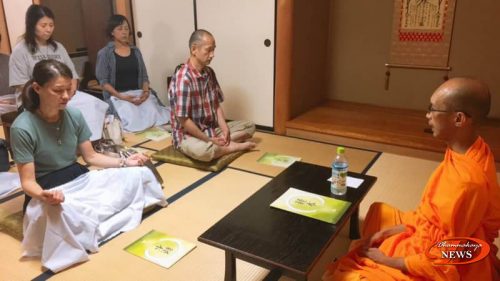 They revealed that they were comfortable, calmer and more peaceful.  They were impressed with this class and want to join other activities further.