A Japanese meditation retreat was held at the Thai Buddhist Meditation Center in Japan on Sunday May 27, 2018.  Phrakhrupalad Sunet Chalabhinyo kindly gave dharma in this special program on the topic of "How to reach our goal."  Briefly, we have to try best for our goal and do it happily.  The best way to keep doing for our goal is meditation and making wishes every day to emphasize the life goal and finally, we will succeed in reaching it.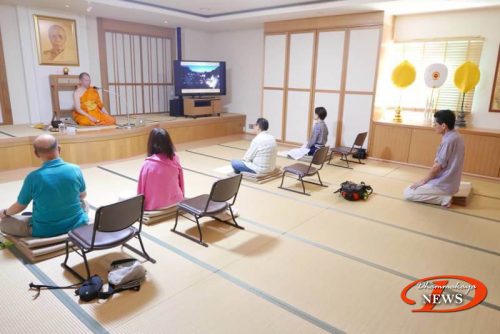 After that, the teaching monk led them to meditate and he kindly suggested how to relax their bodies and mind from stress of work by following the Buddha's dharma.  The teaching monk also taught how to place their minds and still them softly and consciously.  Then they meditated together for 45 minutes.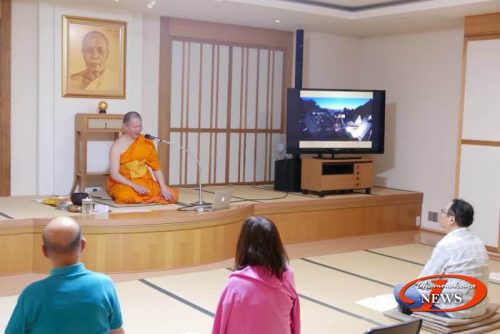 Finally, the teaching monk advised them to apply the meditation in their daily life.  The participants revealed that they were impressed with this retreat and if they have a chance, they will come back to meditate again.