Wat Phra Dhammakaya London arranged Tuesday Meditation Class for Beginners on Tuesday April 10, 2018. The British laypeople go to the temple every week to study the meditation.  They learn how to meditate and place their minds at the center of the bodies.  On that day the teaching monk taught the basic ways to adjust their bodies and minds to be more comfortable and tips of freeing their mind from worries. Then, they meditated together for 45 minutes.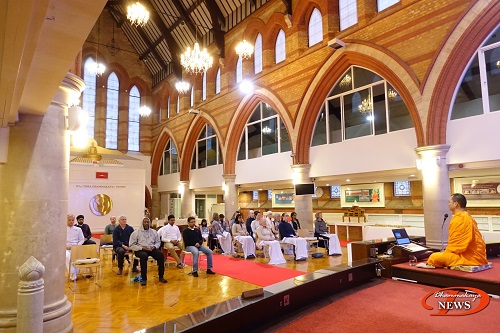 After the meditation, the teaching monk taught dharma on the benefits of meditation in daily life by talking about Dr. Masaru Imoto's experiments related the water crystallization in different conditions.  Dr. Imoto found that the crystallizations vary, depending on the situation.  If it is in the good condition, the crystals are beautiful.  As the human body and the earth consist of over 70% of water, chanting and meditation make anyone and their minds stay in good environment.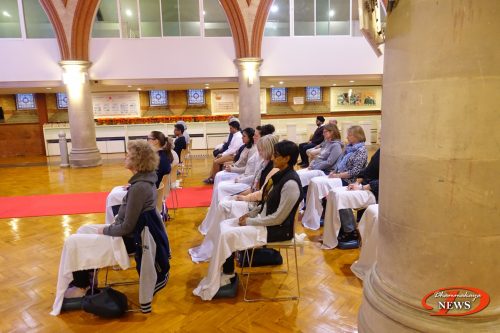 The knowledge that day was so useful and interested the participants very much.  They revealed that they wanted to come again to study more dharma.