Dhammakaya Meditation Center Boston arranged the Meditation Class for Locals on Saturday April 7, 2018 from 3:00 – 4:30 p.m.  There were 12 locals who participated in this class.  First, they exercised to relax their bodies before meditation. Next, they read the book related ideas from meditation.  They were interested in this activity and showed their good opinions from reading and the atmosphere was cozy.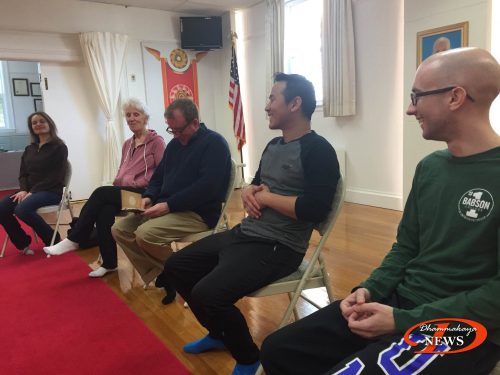 Then the teaching monk, Phra Maha Wutthipong Jotijayo, kindly led meditation for 40 minutes.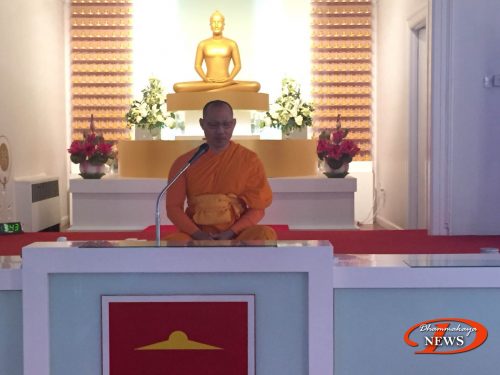 After the meditation session, they shared the experiences and found that they had good inner experience and were happy and peaceful from meditation.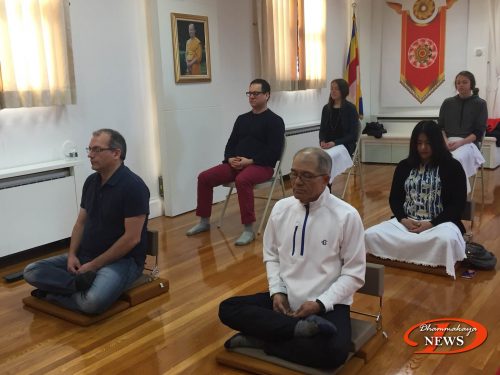 When the class was over, they helped one another to prepare seats and dining tables for laypeople who would come to accumulate merit on Sunday.