Wat Phra Dhammakaya Manchester arranged a Wednesday Meditation Class on March 28th, 2018 from 7:30 p.m. – 9:00 p.m. Before the class began, Ms. Jeannette Slavinski led the participants in stretching their bodies for 15 minutes. Then, when their bodies and minds were comfortable and relaxed, the teaching monk greeted the participants and invited them to chant to begin the class.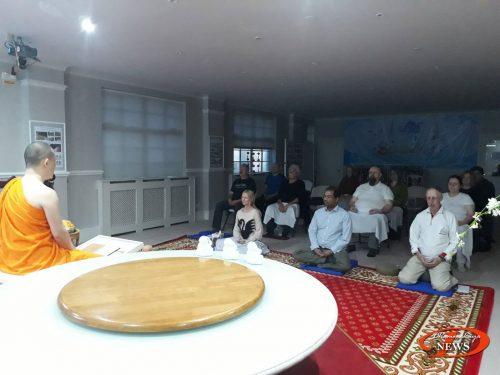 After that the teaching monk led meditation for 40 minutes and taught dharma about giving, precepts, and meditation which are the foundation of doing good deeds.  Like the pyramid, giving is the base because it is easiest to do.  Keeping precepts is the higher step as it enables us to move forward in meditation which is the highest step of the pyramid.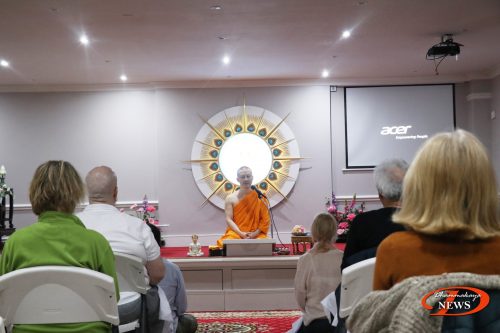 Before the class was over, the participants' representatives offered alms for the temple maintenance fund and invited them to develop the temple at the front garden on March 31st, 2018.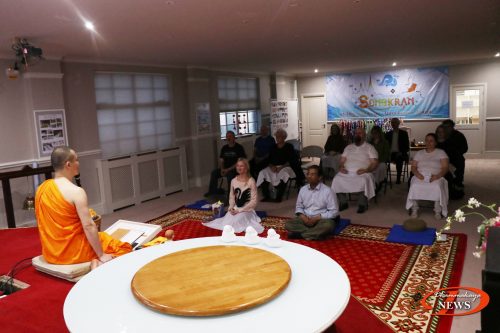 They also informed the meritorious news of Songkran Festival or Thai's New Year Day which will be held in the temple on April 8th, 2018.