The British lay devotees went to meditate at Wat Phra Dhammakaya London on April 3, 2018 learnt how to meditate and place their minds at the center of the body.  That day, the teaching monk suggested them ways on how to adjust their bodies and minds for relaxation and freeing themselves from worry.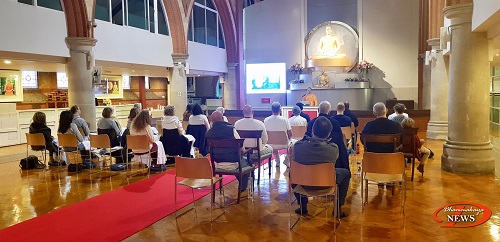 The teaching monk also gave examples and results of many methods then led meditation for 45 minutes.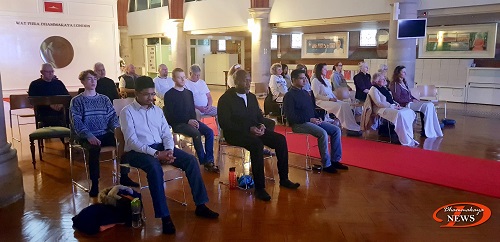 Then, the teaching monk taught dharma on the topic of "How to keep your mind in daily life" which summarized the principles of 10 homework.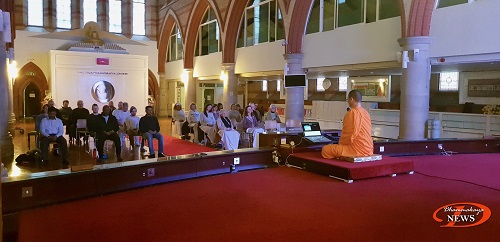 This dharma emphasized everyone to live consciously and happily at the same time.  If they can do that all day, when they meditate they can easily still their minds and be calm.  This knowledge on that day is very useful and interesting, so the participants wanted to study more.