Wat Phra Dhammakaya Scotland arranged a meditation class for teachers and students from Mulberry Bush Nursery School on Monday February 19, 2018.  Phra Khachonpong Khemavangso and a volunteer Lisa Craig taught the knowledge of Buddhism such as the 5 precepts, the Buddhist lifestyle, and the morning alms round and gave them a chance to partitipate.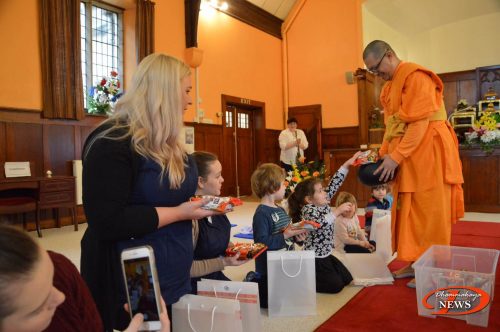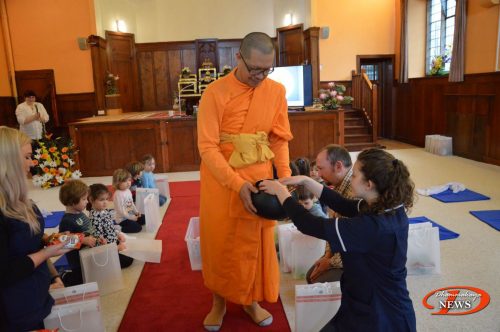 After that they meditated together and had a Dharma Talk which interested them very much.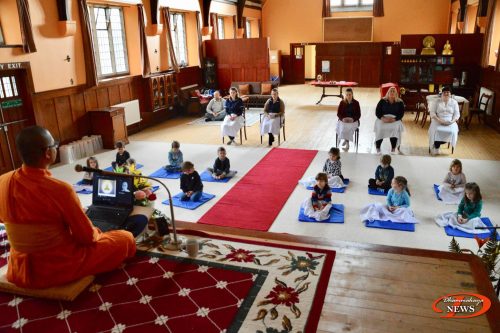 Finally, they toured the temple and took some group photos.  They revealed that they were impressed and were grateful for the knowledge and tips about Buddhism.  They would bring other students to visit and study Buddhism and meditation next week.