Japanese Meditation Village, Wat Phra Dhammakaya Tochigi, arranged a basic meditation class for locals. Wat Phra Dhammakaya Tochigi arranged a Basic Meditation Course with a total of 6 attendees from 17–18 February 2018.
The teaching monks were Phra Thanawut Tissaro, Phra Banchong Panyacayayo and Phra Theerawat Cayadhiro.  The first day of the course started with an introduction to Traditional Thai Buddhist Prostration and basic meditation.
The second day of the course began with a Morning Stretching Exercise, food offering, followed by a meditation session, and a reflection on meditation.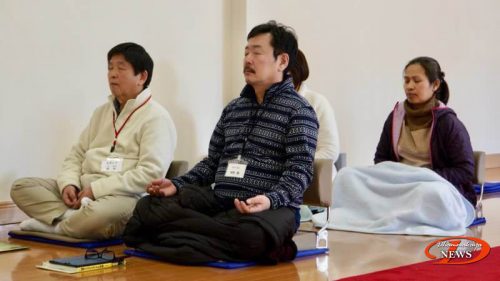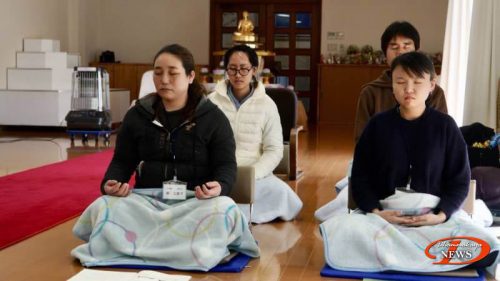 Later, the instructor monk held a special lecture on the objective of meditation which is to stop the mind from wandering, increase willpower, and see things reasonably such as when the lights are on in a room, everyone can see and pick things up correctly..  In addition, the teaching monk taught them how to decrease stress in daily life.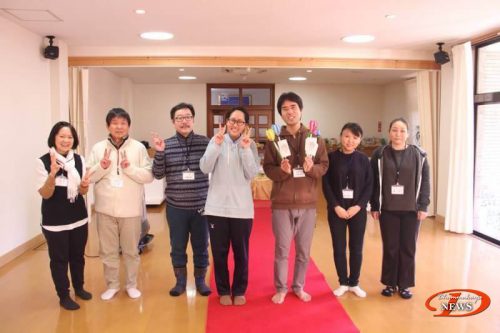 The warm welcome, flavorful Thai cuisine, and charming environment away from the crowds made everyone have the most memorable meditation experiences. They understand dharma and how to meditate better and would apply these principles in their daily life.