Wat Phra Dhammakaya Korsør Lystskov, Denmark, arranges a Meditation Class for Locals every Saturday and Sunday from 2:00 – 3:00 p.m. Sunday January 21st, 2018.  Before the meditation session, the local volunteers introduced how to exercise and relax the body.  Then, the teaching monk led them to pray and meditate.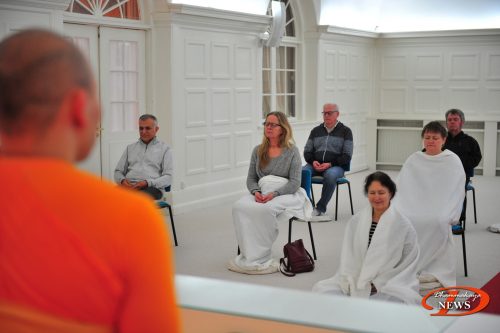 Mr. Edvin Wettergren, a local participant, revealed what he experienced during the meditation. He felt peaceful and calm deep into his mind.  He saw a little bright spot in the deep eye.  After the meditation, he felt that he was relaxed and detached from his daily life's problems.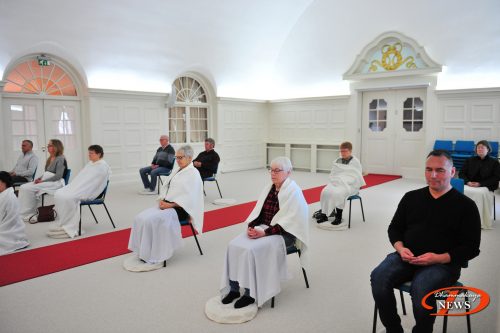 Ms. Marianne Olesen, another participant, revealed that it was her first time to meditate there.  She felt the meditation introduction was very good, the monks are respectful, and the temple is clean.  The temple gave a warm welcome by bringing a warm blanket to her.  She was impressed and said that she would go to the temple again.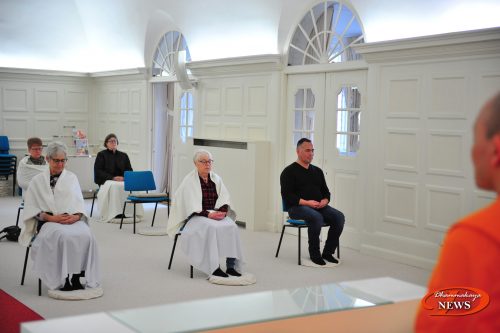 Ms. Ferri, another attendant, revealed that she was impressed and feels good every time she comes there.  She would like to spread goodwill to all attendants who love peace there.