On Sunday, 21st January 2018, Wat Phra Dhammakaya California introduced the Peace Point Meditation Class to 50 local participants. This is the temple's latest meditation project aimed  disseminate inner peace and basic dhamma knowledge.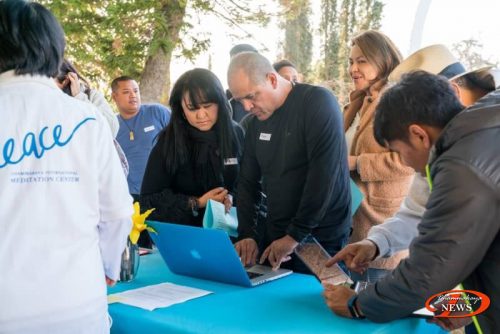 The event started with introducing the temple's missions on this project and followed by showing an exhibition on our Great Master's biography, the benefits of meditation, and the temple's past activities.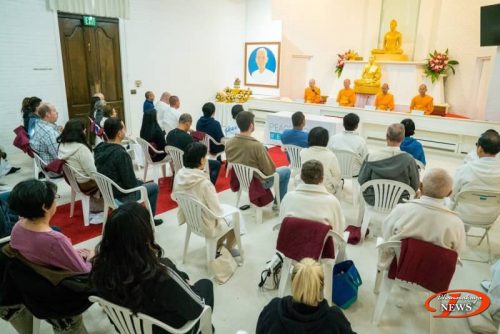 This new project contained various unique classes for locals to enjoy, such as:
A 13 Weeks Meditation Class Series,every Sunday from 1:00-3:00 PM for locals who want to learn the Lord Buddha's Dhamma knowledge and wish to improve their meditation skills.
A Meditation Seminar, every Wednesday 7:00 to 8:00 PM and every Sunday from 9:00-11:00 AM for locals who wanted to discover more about the inner peace knowledge.
Dhamma Discussion and Peace Hangout for locals to ask questions and discuss Dhamma knowledge with teaching monks.
Special Meditation Hour and Peace Walk-in Meditation, every Thursday, for locals to practice their meditation with the teaching monks.
After that, it was time for meditation.  The meditation class took place at the temple's chapel led by Venerable Nicholas Thanissaro.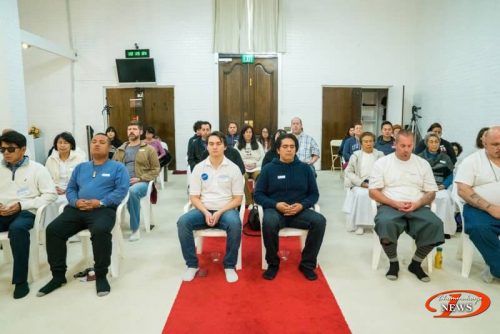 Finally, everyone ended the event by joining the Candle Lighting activity to convey their wish for world peace.