Phra Thanawut Tissaro from Thai Buddhist Meditation Center in Japan taught monthly meditation for the Japanese at Joenji Temple, Shinjuku, Tokyo, on Friday January 19, 2018.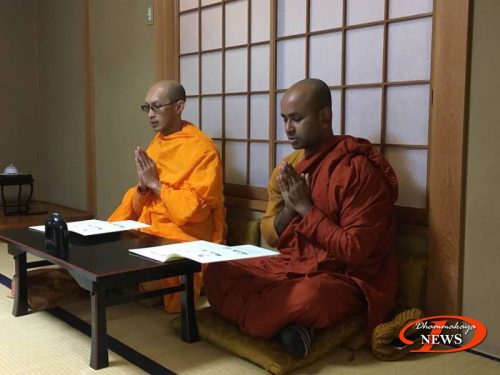 As there were newcomers, the teaching monk talked to them and found that some meditate regularly, some are interested to try meditation, and some were impressed with Thai culture so they wanted to meet Thai people and Thai monks.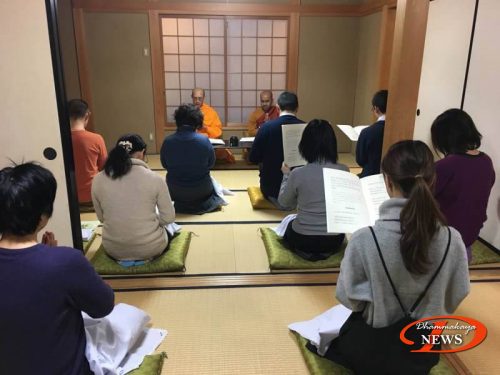 Even though they came there for different reasons, they had a few things in common  which were a good feeling and wanting to be happy, which is important for meditation.  After the Evening Chanting, they meditated along with the teaching monk's voice for 20 minutes.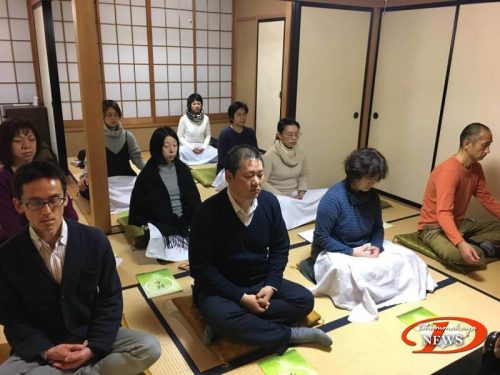 The participants revealed that they were relaxed and comfortable.  Some felt more peaceful and calm.  They feel good with this meditation and wanted to join in more activities. Meditation can be done every day.  It is not a serious thing or takes too much desire. If you get peaceful from meditation, it is useful for you.