In the rainy atmosphere in Manchester, UK, the monks from Wat Phra Dhammakaya Manchester went for the morning alms round in China Town located in the center of Manchester. It was a rare picture that happened despite all odds in a crowded city. Although the temperature was cold with light rain through the monks' journey, the scene of faithfulness of Thai, Chinese and local laypeople who offered alms to the monks without worrying about any obstacles impressed bystanders. After that, the monks went to be the meritorious field at Petchpilin Shop in China Town.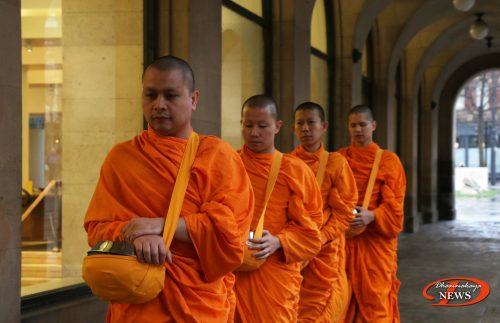 When the monks arrived, the congregation offered alms and lunch. After lunch, the representative of the monks led them to meditate and purify their minds and told them about the fruits of this merit and gave them blessings.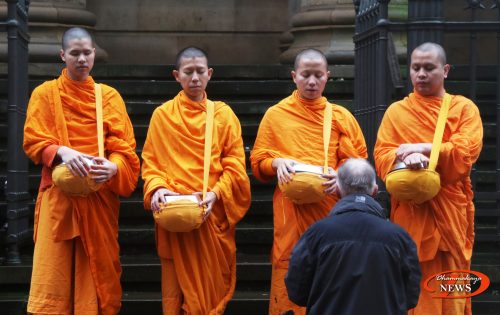 Before the monks went back, the monks informed the, that the temple would arrange the Dhutanga to welcome the New Year from December 29th, 2017 – January 1st, 2018. There would be a Picked-Up Robe Set Offering Ceremony to raise funds for kitchen, a New Year Chanting, and the New Year Morning Alms Round on December 31st, 2017. The monks would like to invite you to make merit at Wat Phra Dhammakaya Manchester together.