On Wednesday 20th December 2017, the Mindfulness Meditation class was held at Wat Phra Dhammakaya Manchester of United Kingdom. With a few new local participants, a basic meditation introduction was introduced to guide them through the mindfulness meditation experience. Relaxation is the key to success in practicing meditation.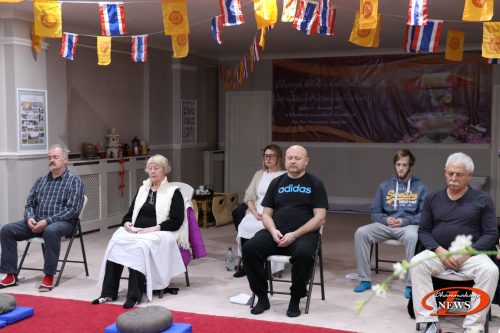 Participants must be calm in both body and mind. A beautiful sunset picture was shown to help everyone to visualize the image of the sunset in the middle of their abdomen. Everyone was able to feel the feeling of inner peace and  harmony of mind after an hour of meditation.
The teaching monk introduced a collection of our Lord Buddha Dharma wisdom to everyone. Started with observing the Five Precepts. Five Precepts help us prevent as well as cleanse our mind from all kinds of defilement. The next step is to shut the Six Doors of the Senses which are our eye, ear, nose our tongue, body, and mind. Eating meals can be done mindfully, allowing our minds to concentrate on what we are eating and be aware of its nourishment. Finally, meditation in deep silence.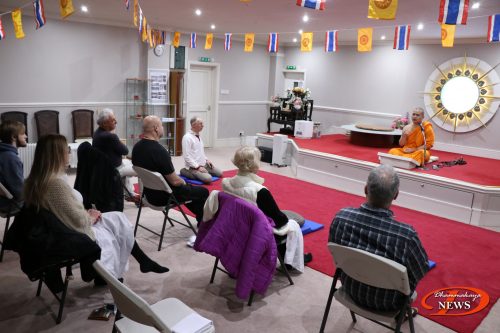 Allowing our mind relax and enjoy the sense of calmness. Before the class end, there was a little announcement on the temple's New Year activities starting from 29th December 2017 to 1st January 2018.