Doctors and nurses learned meditation to increase their willpower by stilling their minds. Wat Phra Dhammakaya London's teaching monks and local volunteers were invited to teach basic meditation for the personnel of Mount Alvernia Hospital,  a private hospital in Guildford city on Wednesday December 20th, 2017.  This was the second time they came to teach meditation there.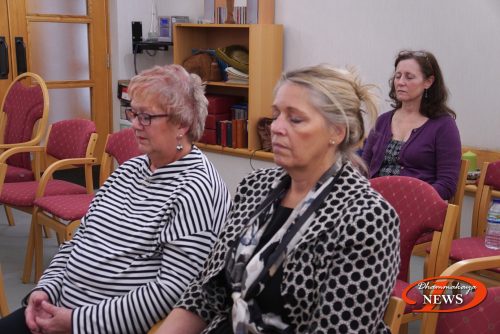 On this occasion, the teaching monk introduced the benefits of meditation in daily life and taught them how to meditate by translating Luang Phaw Dhammajayo's teaching voice. The teaching monk also taught them how to place their minds at the 7th Base of the body and repeated the Mantra "Samma Arahang," as well as visualizing a crystal ball in their stomach.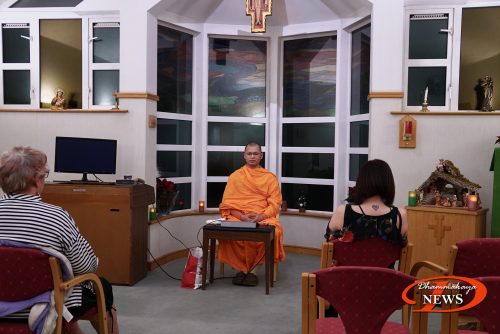 After that they meditated together for over 30 minutes.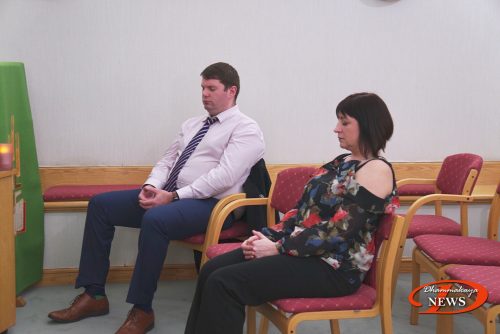 The teaching monk opened a chance for the participants to share their inner experiences, and answered their questions.  They found that they were peaceful and some felt their bodies were lighter or disappeared.  They felt very comfortable even though they did it for the first time.  So, they are interested and want to learn more.  They invite the teaching monks to teach them every month.  It is a good activity for the doctors and the other staff there to meditate together continuously.