Dhammakaya Foundation and Wat Phra Dhammakaya cooperated with Bengalesh Sangha Supreme Council to arrange a seminar for 50 Bengladesh Ecclesiastical Officials at Wat Changon Sabajanean shakyamuni, Chittagong, Bangladesh during November 9 – 13, 2017.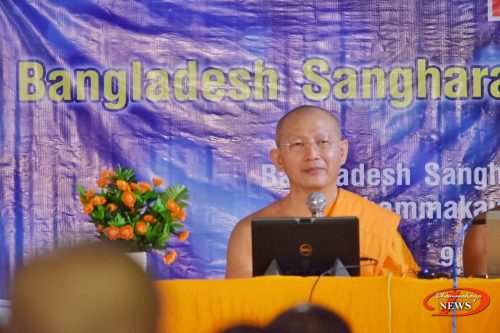 Dhammakaya Foundation Team led by Phrakhruviboonnititham organized the first seminar for Bengali Ecclesiastical Officials in Bangladesh of which 50 monks from 44 temples in Chittagong participated in.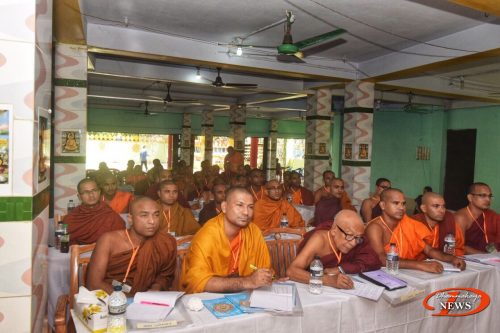 The seminar consisted of how to manage a successful temple through the practice of Five Universal Goodness (UG5), meditation ,the and cultivating Right View in people in the communities.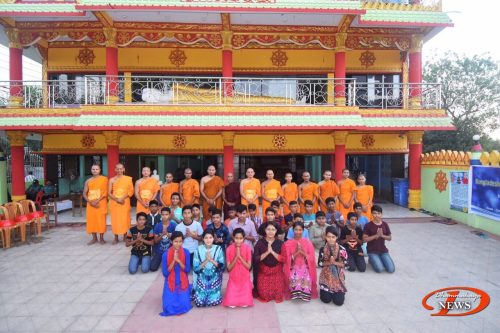 There were a number of Upasoks and Upasikas who joined this seminar.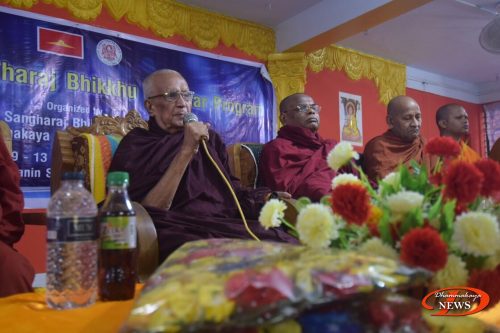 The President of Bengali Sangha Supreme Council Ven. Ajitnanta Mahatero kindly presided over the opening and closing ceremonies.