On 3rd November 2017, monks and Mongolian Buddhists gathered together at Wat Bhavana Mongolia to celebrate Loi Krathong Day. Instead of floating beautiful lotus shaped rafts on the water, they decided to light the candles to worship the Lord Buddha. The Candle Lighting Ceremony started off with one round of Dhammachak Sutta
chanting led by the Venerable Monks.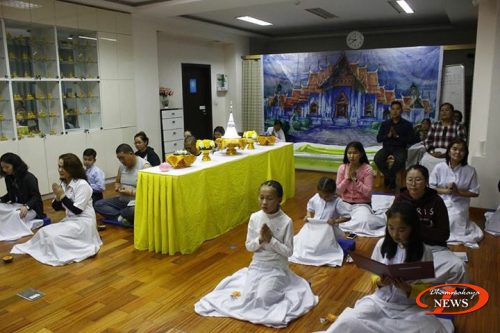 Purify the mind before lighting the candles is the most crucial step in this event. Venerable monks led everyone to meditate along with making a resolute wish.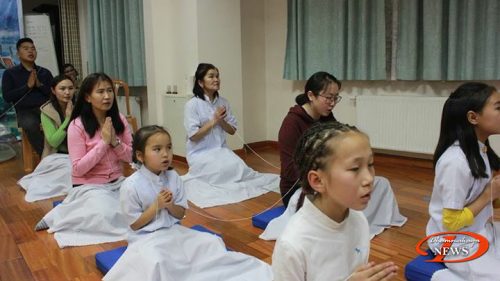 When the full moon lit up the sky, it was time to light the beautiful candles. The glow of flickering candle lights brightened up everyone's mind. The practice of circumambulation is also significant in our Buddhist tradition. Monks and participants formed a long, straight line and walked clockwise meditatively around the Buddha Relics.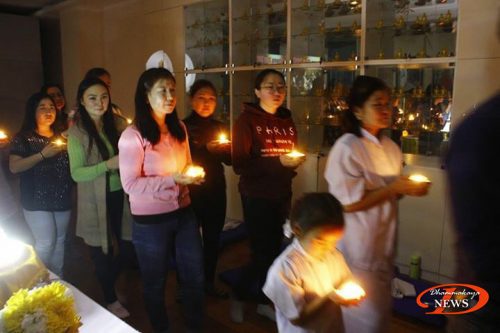 Finally, everyone floated the lanterns to pay respect and to show a strong devotion to the Lord Buddha.