Oregon Meditation Center organized an English Meditation Class on Saturday October 21, 2017.  Three newcomers to meditation came to find more inner happiness by practicing the Middle Way meditation. Four of them were experienced students.

Everyone agreed that the inner happiness they found from meditation was not be able to found anywhere else.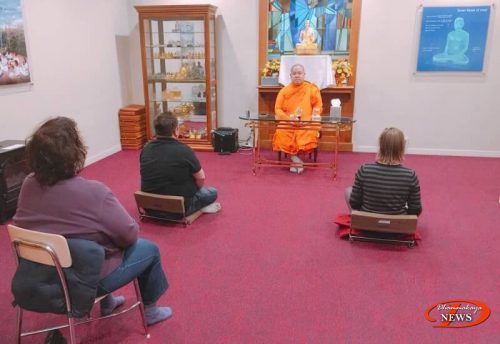 It would only come from meditation.