Instead of throwing a party, a lovely couple decided to spend their special day in a more meaningful way. On September 24th, 2017,  (waiting for names) along with friends and family decided to celebrate the couple's shower by meditating with Venerable Phra Kru Parad Phawanawat at Wat Phra Dhammakaya Korsor, Denmark.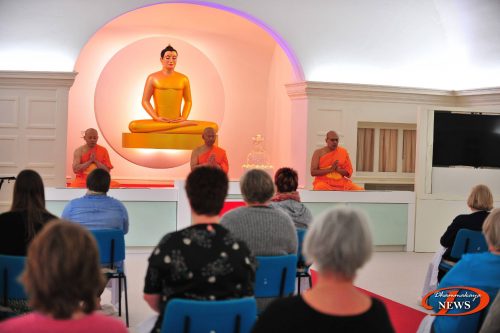 After an hour of meditation, it was a time for a temple tour and presentations on the history of the temple and basic knowledge of Buddhism for everyone to become aware of the temple's teaching.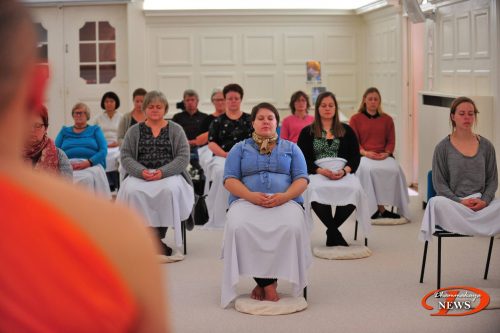 They also got a chance to exercise as well as join in the small tea ceremony to relax their body. It is one of their best memories.  They want to revisit the temple again for another round of guided meditation. Before heading back home, monks and staffs ended the special meditation course by giving the Danish version of guided meditation CD to everyone as a token.  This is another great event of Wat Phra Dhammakaya Korsalov's Local Inner Peace Disseminating Project.