Wat Phra Dhammakaya or the Dhammakaya Temple was established on 20th February 1970 by the most venerable Phrathepyanmahamuni (Luang Por Dhammajayo), Master Nun Chandra Khonnokyoong and their disciples. With an initial fund of just 3,200 Baht (approximately US $100), they invested selfless and immeasurable effort to transform 78 acres of rice paddies into a beautiful temple.
The Dhammachai Dhutanga is one of the World Morality Revival Projects initiated by Phrathepyanmahamuni (Luang Por Dhammajayo), Abbot of Wat Phra Dhammakaya and President of...
Read More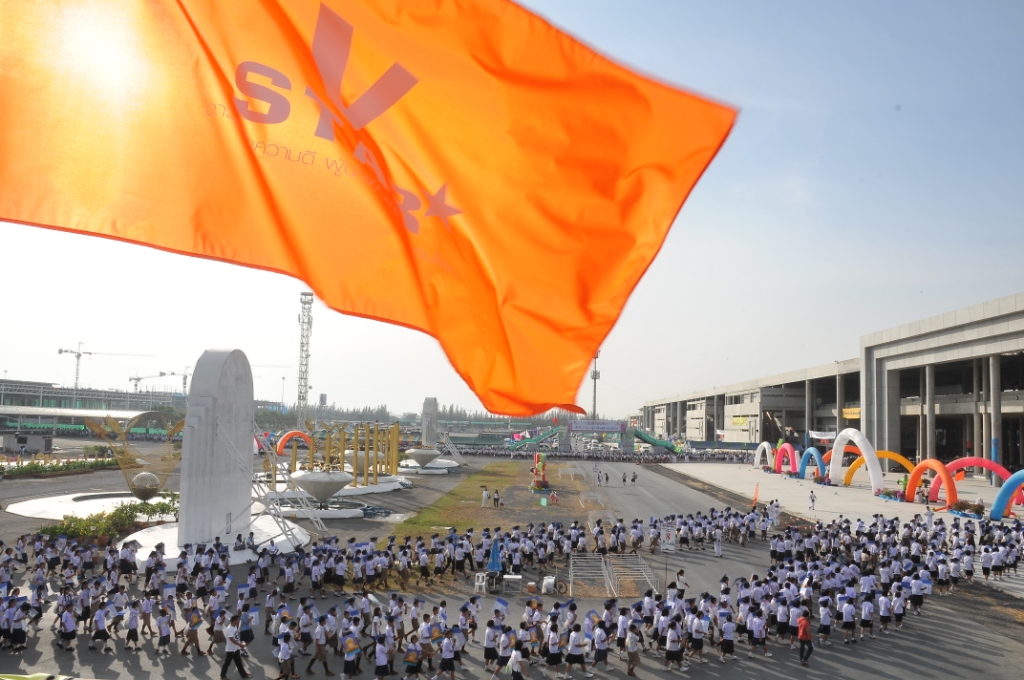 It is the year 1997, and the V-Star Project had just organized its first Unity Day: Assembly of Virtuous Youth. Since then it has become an event that attracts more than a hundred thousand school children annually from every province and corner throughout Thailand who had to satisfied moral-standard requirements before they can converge at their destination – Wat Phra Dhammakaya. On this day, fun activities are presented to encourage interaction and stimulate exchange of ideas amongst domestic and international V-Star students.