University Student visits Dhammakaya Meditation Center, Boston
Dhammakaya Meditation Center Boston welcomed a group of Master's degree students from Northeastern University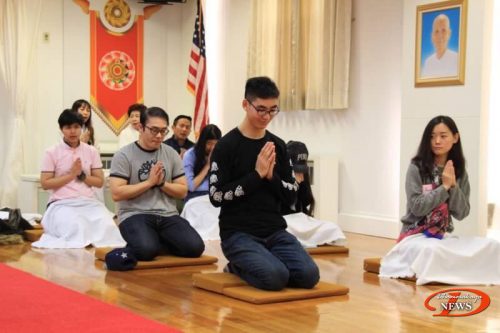 Dhammakaya Meditation Center Boston welcomed 13 Master's degree students from Northeastern University on Sunday February 11, 2018.  In the morning, they offered alms in the Morning Alms Round together, offered meals to the monks and learned Thai culture.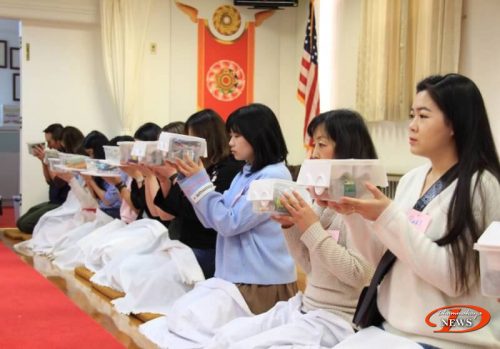 A member of the meditation class named Pat volunteered to help with registration and welcome the students.  Next, they had meals with Thai laypeople who took care them.  The atmosphere was very warm.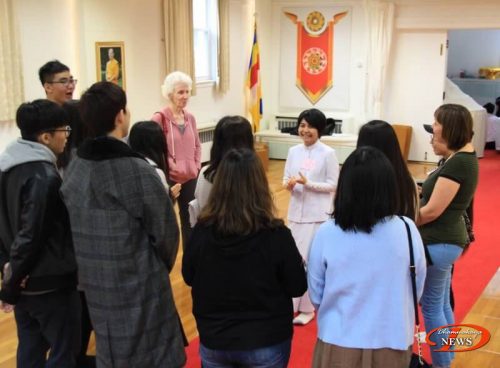 In the afternoon there was a bubble-blowing activity by Penprapa Decha.  Everybody understood meditation better.  Phra Anawat Thirasukho kindly taught basic meditation and led a guided meditation.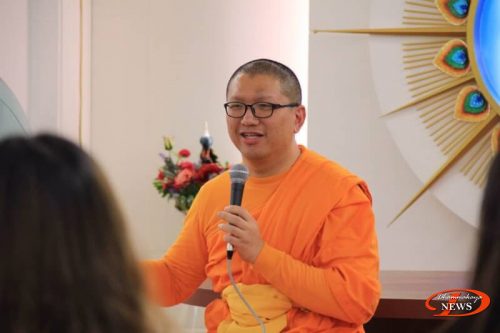 The students were peaceful and relaxed because of meditation. Everyone was impressed with our activities and realized the benefits of meditation.  They intend to meditate in their daily life and visit the temple again if they have a chance.