Monthly Meditation in Shinjuku, Tokyo.
Phra Thanawut Tissaro from Thai Buddhist Meditation Center in Japan taught the monthly meditation for Japanese people at Joenji Temple, Shinjuku, Tokyo, in the evening of Friday September 15, 2017.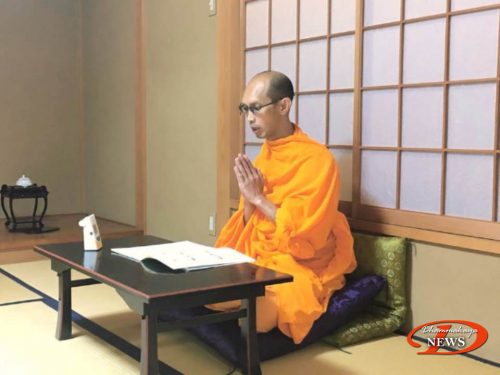 As there were some newcomers, the teaching monk talked with them and found that some meditate regularly, some were interested in meditation, some like many things in Thailand so they went to meet Thai people and Thai monks, etc. Even though they had different intentions, they had commonalities such as a good attitude and a desire to be relaxed and happy.  These are important for meditation.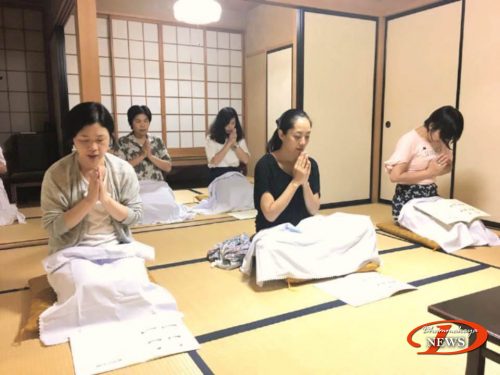 After the Evening Chanting, they meditated by following the teaching monk's voice for 30 minutes.  They felt relaxed, comfortable and familiar with one another.  They revealed that if they had another chance, they would join other activities.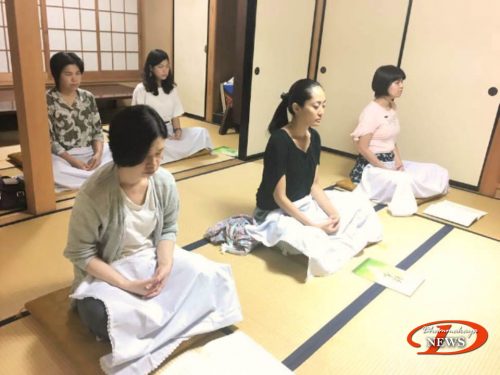 Everyone can mediate regularly in daily life.  It is not serious or difficult.  Only the practitioner feels peaceful, it is called the meditation benefits that one.