Monks Visits Central Java, Indonesia
Phra Maha Montri Caritmanto and Phra Prapan Bhattarakicco from Wat Buddha Jakarta, Indonesia, were invited to perform monastic duties at a Dharma Hall in a small district in Semarang, Central Java, Indonesia during August 18 – 20, 2017.  It takes 2-3 hours from Borobudur to reach there.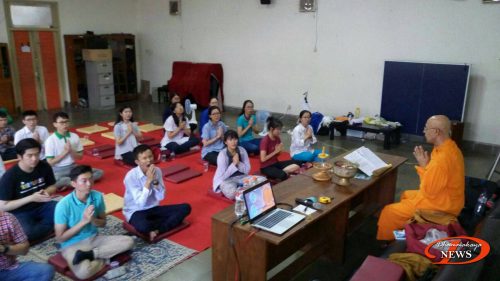 The teaching monks began with worshipping the Triple Gem and giving precepts.  After that they had a dharma talk and chanted the Dhammacakkappavattana Sutta.  When their minds were clear and bright, the teaching monks led the meditation in the Indonesian language for them to get inner peace which comes from a still mind.  First, they relaxed themselves, detached from their external duties, gradually placed their minds at the center of the body and purified their minds.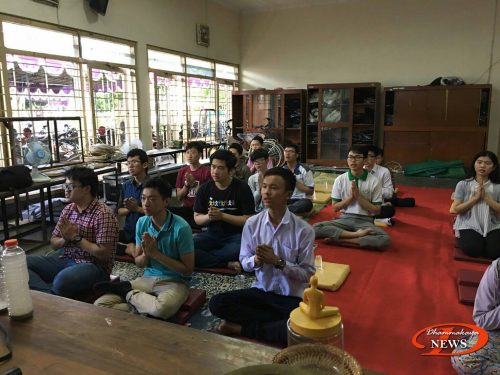 There are a few original Buddhist locals who keep Buddhism alive there.  All of them realize the importance and participated in this chanting and retreat.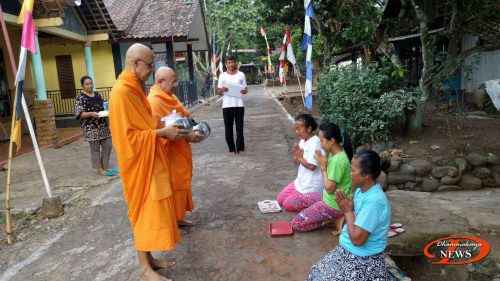 In the next morning, the teaching monks went for alms round in the small village and got good responses from the Buddhist locals as they went to offer alms in front of their houses.  The morning atmosphere brought back Buddhism into everyone's minds.
On the last day, the teaching monks traveled to UGM University in Yogyakarta which is not so far (it takes about 2 hours to reach Borobudur).  The students of the Buddhist Club invited the teaching monks to teach meditation.  It began with worshipping the Triple Gem and giving the 5 precepts to emphasize good moral conduct.  After that, the students of the Buddhist Club chanted Dhammacakkappavattana Sutta together.  The teaching monks taught dharma, led them to meditate and answered dharma questions.  The atmosphere was very happy.