One Day Meditation Retreat, Meditation Center of Chicago
Meditation Center of Chicago (M.C.C.) arranged a special meditation retreat under the One Day Meditation Retreat Project on Saturday September 9, 2017.  There were over 40 locals participating in this program.  Phrakhrubhavanavidesa (Phra Maha Wiran Manikanto) was the teaching monk.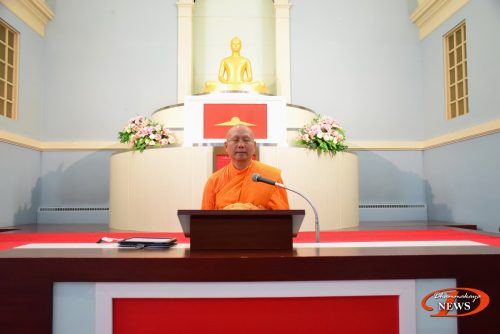 He introduced the principle of meditation and how to meditate to attain Dhammakaya, and then taught dharma to support a good meditation practice.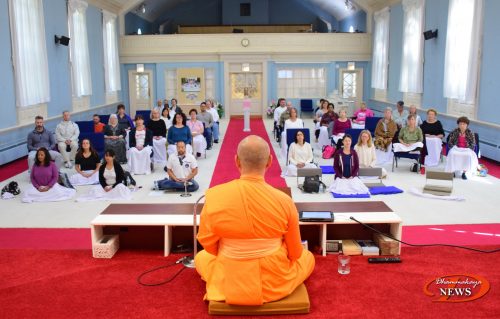 Then, they meditated together.  After lunch, everybody cleaned and tidied the place, which is an activity that supports meditation practice called 'A Mindfulness Chore.'  Everyone performed Walking Meditation before listening to the sermon on "How to be happy?", shared their experience and the teaching monk then answered all questions.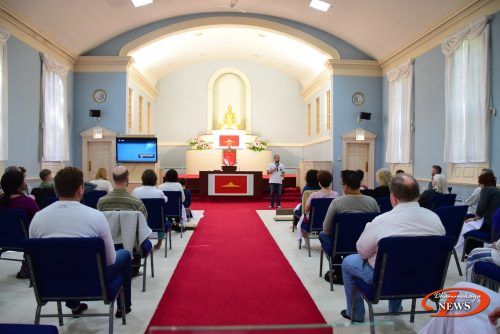 Finally, they meditated together to cultivate a peaceful mind again.  In addition, the temple persuaded the participants to make merit by giving 20% of their donation to help the victims of Hurricanes Harvey and Irma.