Buddhist studies — Marievangsskolen School
Wat Phra Dhammakaya Korsør Lystskov, Denmark, taught Buddhism and Buddhist Culture for the students of Marievangsskolen School on Tuesday August 29, 2017.  The activities included an  orientation so that the students would understand respect for the Triple Gem and how to bow in Benjankhapradit Style, how to meditate, and watching a video of the history of the temple to understand the history of Buddhism and Wat Phra Dhammakaya. After that, the teaching monk led them to pray and  worship the Triple Gem, led meditation, and answered  questions about Buddhism.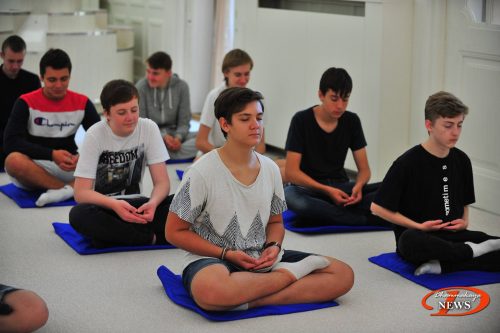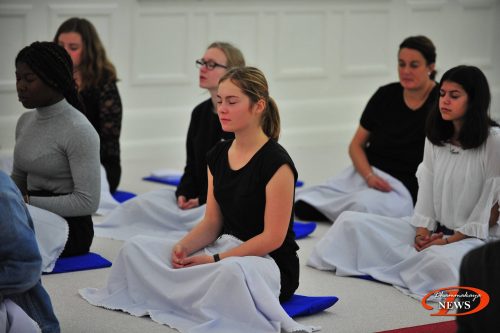 The students learned Buddhist Culture by offering saffron robe sets and alms, joining the Morning Alms Round, offering meals to the monks, pouring water to dedicate merit and receiving blessings from the monks.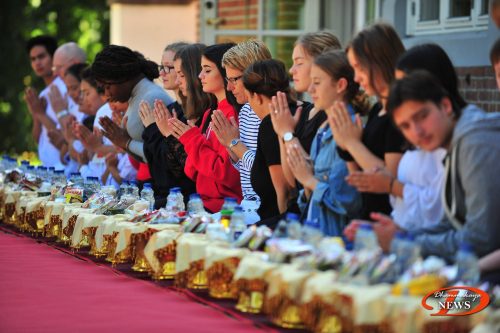 Then, our volunteers guided them to see the Buddha's History Exhibit and told Luang Pu's biography. The students and teachers were impressed with our hospitality and gained a better understanding of Buddhism.  Before going back home, the students made a  donation towards the temple's maintenance fund.