Meditation Session for Locals
Wat Phra Dhammakaya Scotland arranged the first Meditation for Locals on Sunday August 13, 2017.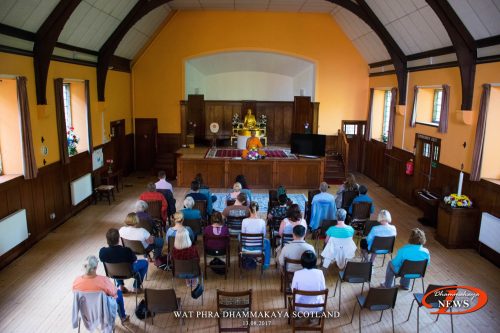 Phra Khajornpong Khemavangso led the meditation. The program interested people very much and there were over 30 participants; over 15 of them were newcomers. Most of them revealed that they felt relaxed and peaceful.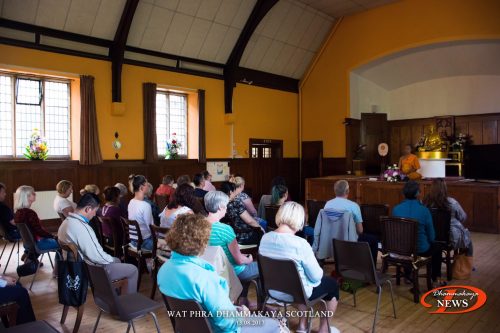 They also said that they would like to study more and thank the temple in arranging this program. It brought them all inner peace. They are ready to meditate at the temple continuously.