Meditation at Kalayanamitra House — Boras, Sweden
The teaching monks from Wat Phra Dhammakaya Borås, Sweden, went to Ms. Wasinee Watchaiyaphum's house in Karlshamn city on Saturday August 26, 2017 to be fields of merit for the assembled congregation. The monks led the congregation to meditate by purifying their minds and chanting the Dhammacakkappavattana Sutta. On this occasion, the monks invited the Swedish people and local community to meditate, and this attracted them very much. They felt peaceful, comfortable and calm throughout the meditation.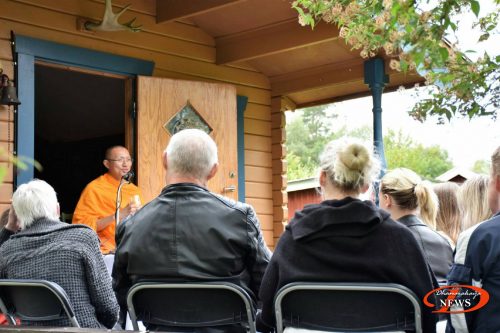 In the afternoon, there was a robe offering ceremony to raise the funds for the spreading of Dhammakaya Vijja. The representative was Ms. Wasinee Watchaiyaphum. The laypeople joined the ceremony and made a donation together. All in attendance were happy in their merit making.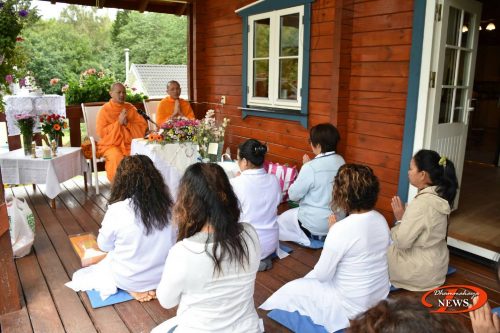 Lastly the monks gave blessings, told them the news of the temple's Kathina Ceremony, and invited them to be meritorious leaders by inviting newcomers to attend the Kathina Ceremony on Sunday October 8, 2017.