Novice Ordination Program, Wat Dhammakaya Jambi, Indonesia
Wat Dhammakaya Jambia arranged a Novice Ordination Program for 12 novices from June 22nd to July 6th, 2017.
Monks and Novices are the keys to strengthen and prolong Buddhism. Therefore,through this ordination program, the Indonesian's faith in Buddhism will be revived soon.The program consists of various activities, for instance, studying the life of the Lord Buddha's when he abdicated his throne to pursue the path of enlightenment, practicing
moral precepts, or Sila, meditation and chanting Dhammachuk. The participants also had a chance to practice the five universal goodnesses (UG5).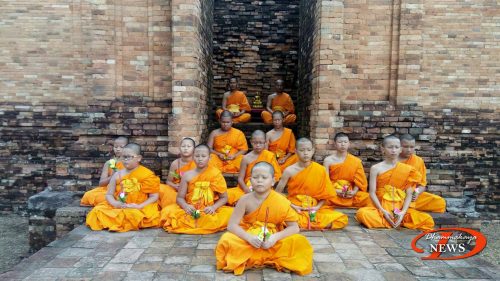 Several days after joining this program, many novices said their meditation level had improved.
Novice Wilsen Luckyanto, age 10, said all monks and staffs treated him kindly. Even though sometimes he was naughty, the monk always warned him with patience. As he meditated, the crystal sphere emerged brightly. He appreciated all love and kindness from everyone.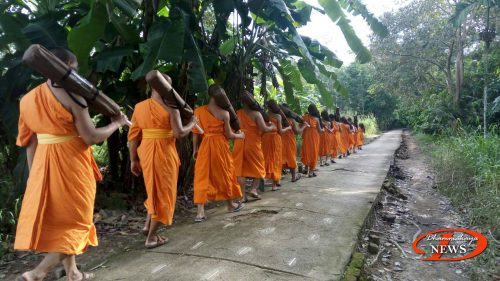 Novice Romy said this ordination program was fun as he could discover more about meditation and improve his sense of responsibility.
Novice Kelvin Fernando, age 15, said this ordination program gave him an opportunity to meditate and cultivate merits. He felt happy as he saw the crystal sphere even though it did not shine as brightly as it should.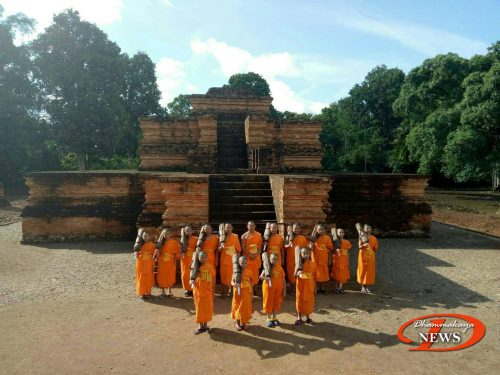 This ordination program went off successfully. Half of the boys decided to continue this program until July 16th, 2017.