Wat Phra Dhammakaya and Dhammakaya Foundation offered relief bags to the flood victims in Chittagong, Bangladesh. At the dawn of June 14, 2017, there was heavy rain in the southeastern region of Bangladesh. The rain caused massive mudslides to overwhelm hundreds of homes in poor tribal communities located on foothills. Officials evacuated more than 4,500 people from the area. According to the report, more than 130 people have been killed and 200 were missing.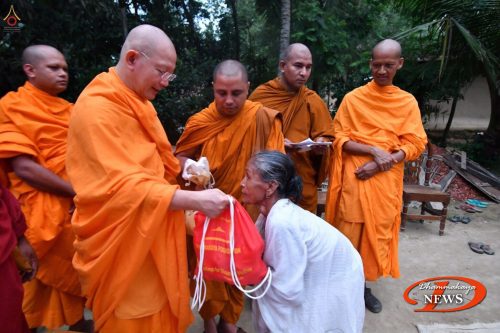 Although the staffs of the Department of Disaster Management of Bangladesh heard the victim's cry for help, the number of the staff was not enough to sufficiently help the victims.
After knowing the news of natural disasters in Bangladesh, Wat Phra Dhammakaya and the Dhammakaya Foundation coordinated with the Sangha Supreme Council of Bangladesh to help temples, monks and people.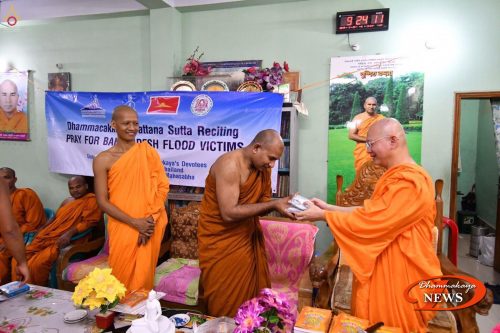 From June 23–26, 2017, Phrakhru Wiboonnitidhamma , Assistant Abbot of Wat Phra Dhammakaya, Representatives of Wat Phra Dhammakaya, the Dhammakaya Foundation, and the followers of Wat Phra Dhammakaya around the world, together with the Bangladesh Sangharaj Bhikkhu Mahasapha, traveled to the flood area to donate 400 relief packages in Chittagong, Bangladesh.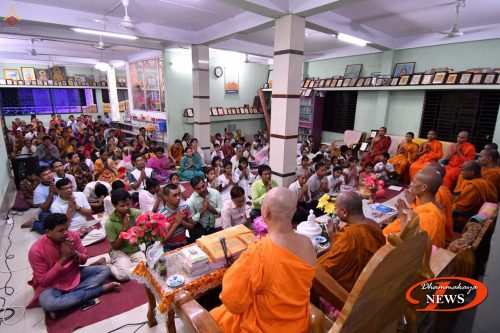 On June 23, the team held a Dhammacakkappavattana Chanting to help restore their minds and dedicate merit to the victims at Chandgoan Sakyamuni Bhuddhist Vihara, Chittagong City.