Boy scouts visits Wat Phra Dhammakaya London, England
Over 30 boy scouts of the 1st Merrow Beaver Scout Group, parents and teachers visited Wat Phra Dhammakaya London to study Buddhism on Wednesday June 7, 2017. The teaching monks introduced the places within the temple and the history. After that, the teaching monk led the children to meditate and answered their questions.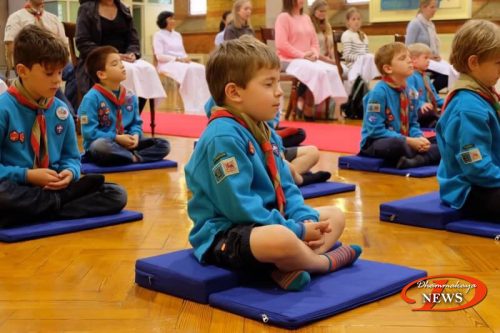 The boy scouts learnt the 5 precepts and some Buddhist Culture. Before going back school, they took some group photos as memento that they had once visited the temple to study Buddhism.