Old Woking Cub Scouts Visit// Jan 25, 2017— Wat Phra Dhammakaya London
On Wednesday January 25, 2017, Wat Phra Dhammakaya London welcomed a group of 22 Old Woking Cubs and 6 staffs from the school who came to study about Buddhism and to exchange culture. The teaching monk and staffs of Wat Phra Dhammakaya London has welcomed them kindly and shared an introductory course to Buddhism. The teaching monk started by introducing the history of Dhammakaya Temple and the taught a course for practicing meditation.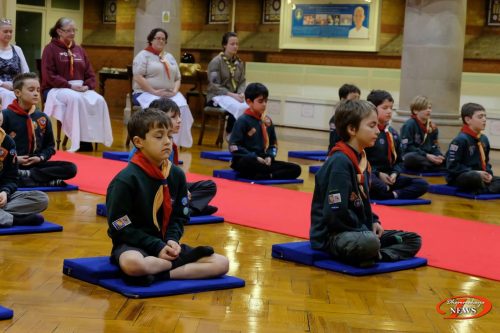 The students or the cubs felt happy about practicing meditation. Some students can see a bright crystal ball.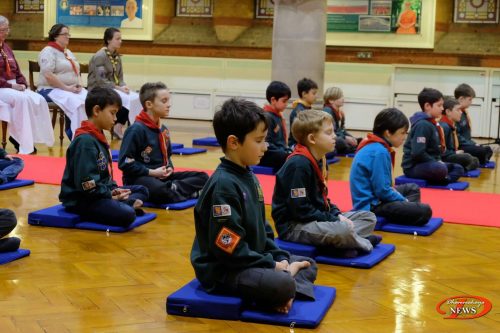 Then, the group of cubs had the chance to walk around the temple and studied about Buddhism Exhibition.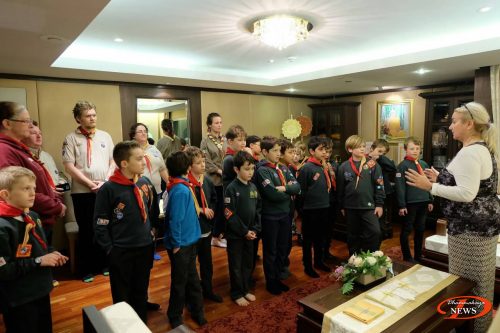 The group also had the chance to offer food to the monks. All activities at the Wat Phra Dhammakaya Temple that day left a good impression not he scouts and the staff.