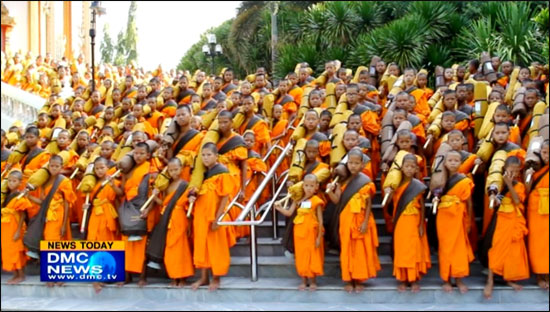 Lopburi province arranged the Dhutanga since the Novice Ordination Project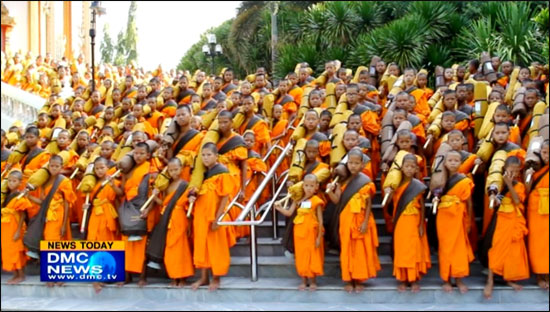 The opening ceremony of the novices' Dhutanga at Thumputong Temple in Lopburi province

Mr. Sujin Chaichumsak, Vice Governor of Lopburi province, honored to be the President of the opening ceremony of the Novice Dhutanga from the Novice Ordination Project at Thumputong Temple in Lopburi province.  This made all participants happy.
All novices began the Dhutanga from Thumputong Temple

After that all novices began the Dhutanga from Thumputong Temple.  There were a lot of laypeople welcoming the novices by paving marigold petals on the Dhutanga way.  Even though the weather was hot, the novices did not give up and tried to do their best.  They did it well because they were ordained intentionally to be merit fields, restore Buddhism, and make people believe in Buddhism.  It is also a way to add big merit to our country.
Laypeople were cleaning the novices' feet

The Dhutanga ended at Pibulwittayalai School in Muang district, Lopburi province.  There was the Novice's Foot Cleaning Ceremony there.  There are novices from 11 districts in Lopburi and there are 9 training centers.  We got the good cooperation from the novices' parents and all segments in Lopburi province.
Translated by Chadawee Chaipooripat